2000's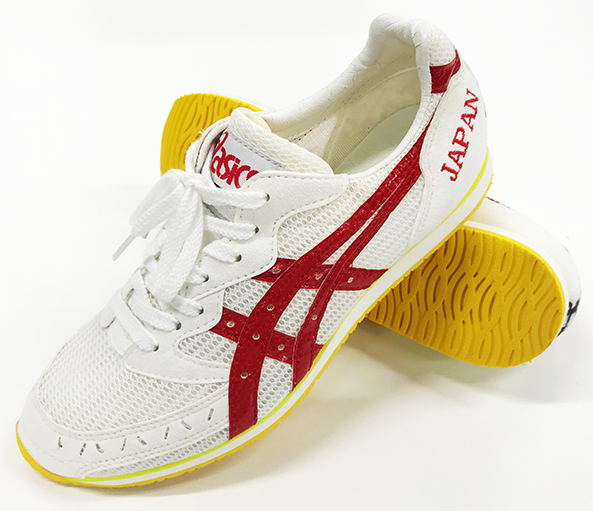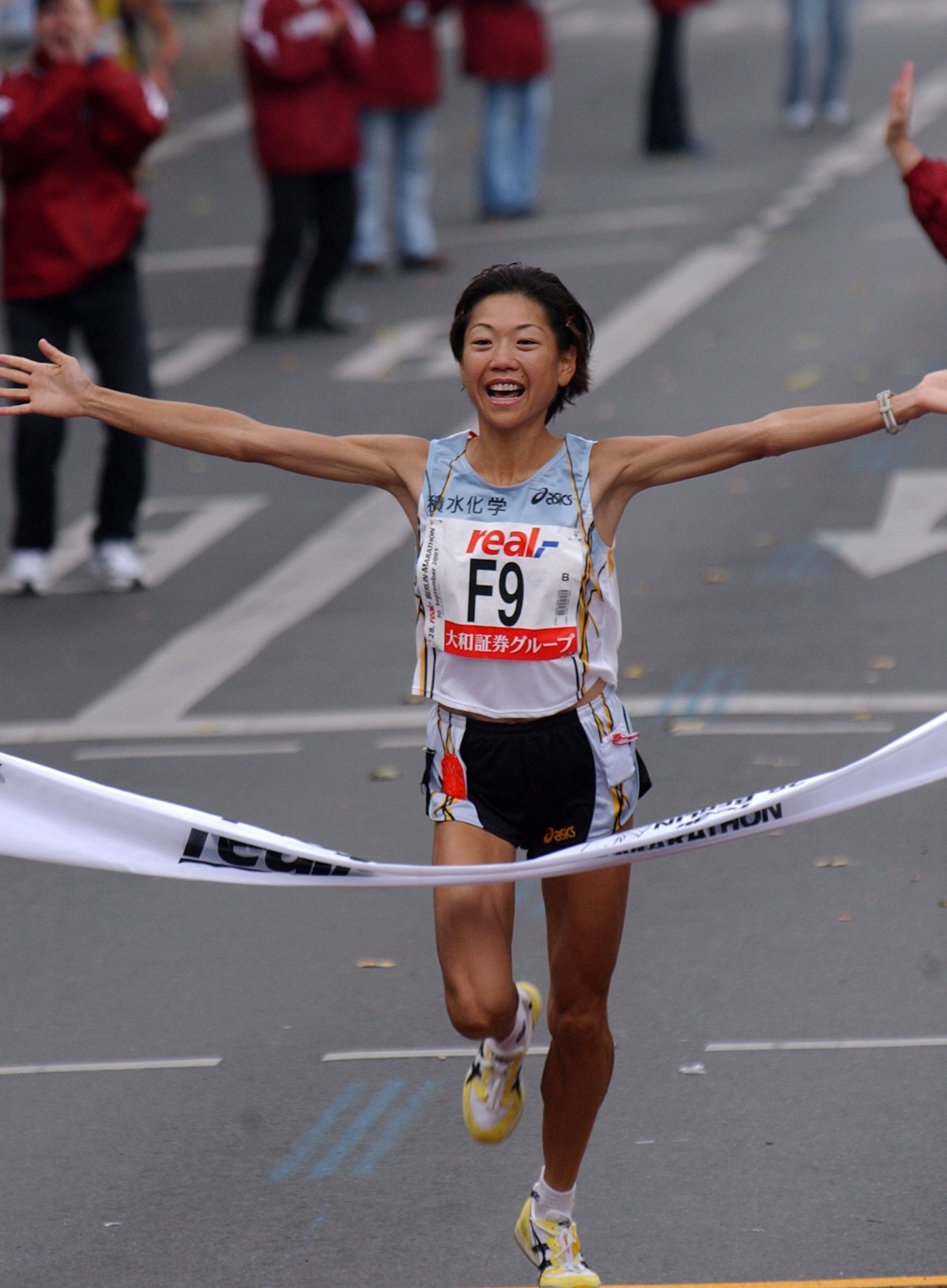 Naoko Takahashi Wears Our Shoes
2000
Naoko Takahashi (gold medalist in the International women's marathon in the 2000) wears our Marathon SORTIE JAPAN to great success in various competitions.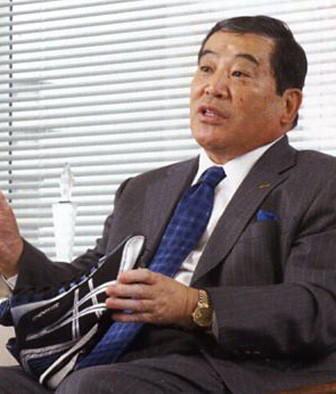 Kiyomi Wada is Appointed President
2001
Kiyomi Wada is appointed President and Representative Director. Under the banner of "Revolution and Change," he sets about increasing the speed of reforms. The new company slogan is set to "Sport: the Universal Language."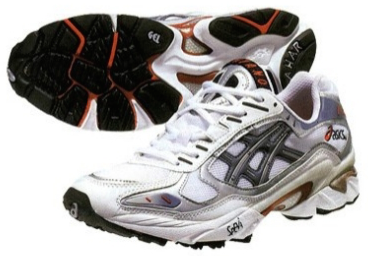 GEL-KAYANO VII Running Shoe with IGS is Released
2001
Release of the GEL-KAYANO VII, incorporating IGS (Impact Guidance System).
IGS is a design philosophy that seeks to deploy an optimal combination of functions needed for running movements, such as cushioning, stability, flexibility, breathability, light weight, grip performance, durability, and fit, based on scientific analyses by the ASICS Research Institute of Sports Science. Products are authorized to use the IGS logo only after their capabilities are demonstrated at the Research Institute of Sports Science and shown to be superior to the previous shoe.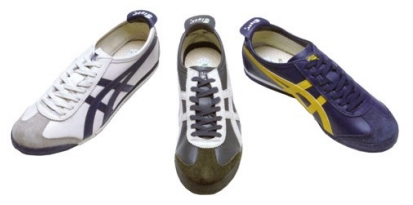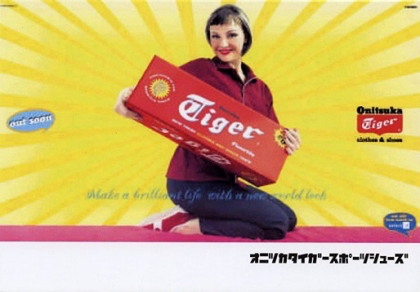 ONITSUKA TIGER Brand is Re-Issued
2002
Models such as the MEXICO66, ULTIMATE81, and NIPPON60 are re-released under the ONITSUKA TIGER brand. The revival marks the start of a global expansion into the sports style market.
Following the shoes, a full lineup of ONITSUKA TIGER branded apparel and accessories are rolled out.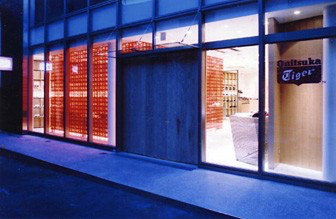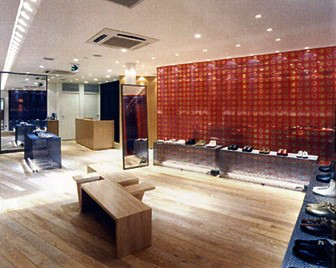 First Directly Managed Store ONITSUKA TIGER TOKYO Opens
2003
Grand opening of the flagship ONITSUKA TIGER Tokyo store, ASICS first directly-managed storefront. After that, stores open one after another in Paris, London, Berlin, Amsterdam, and other cities.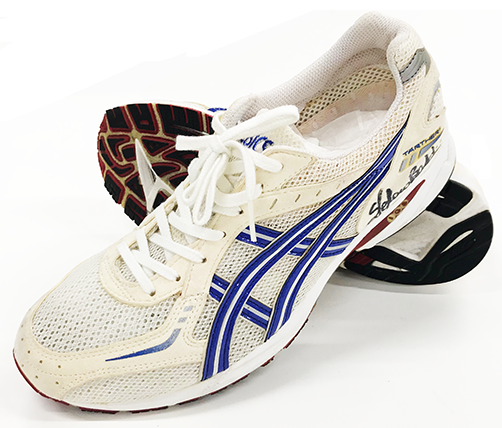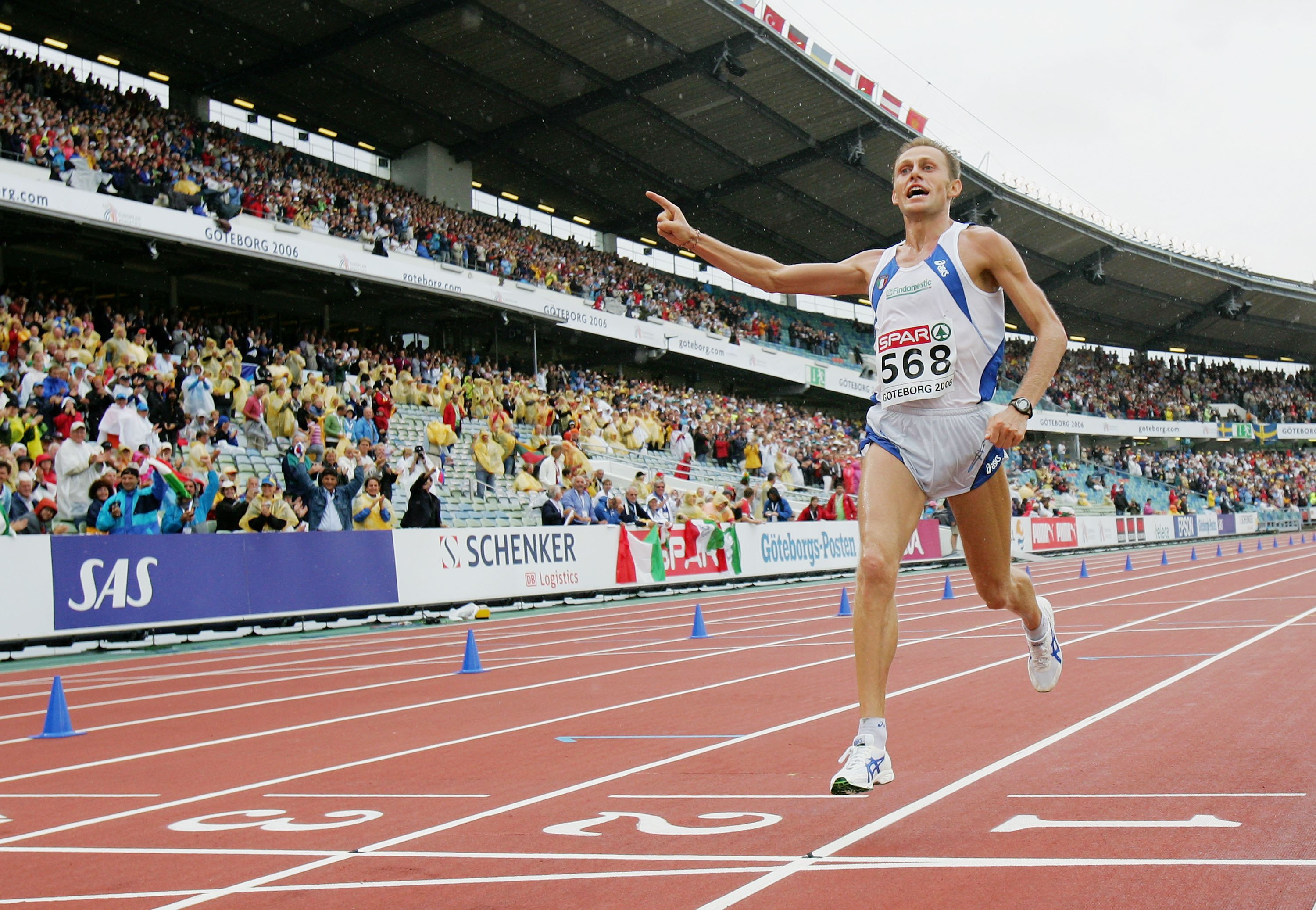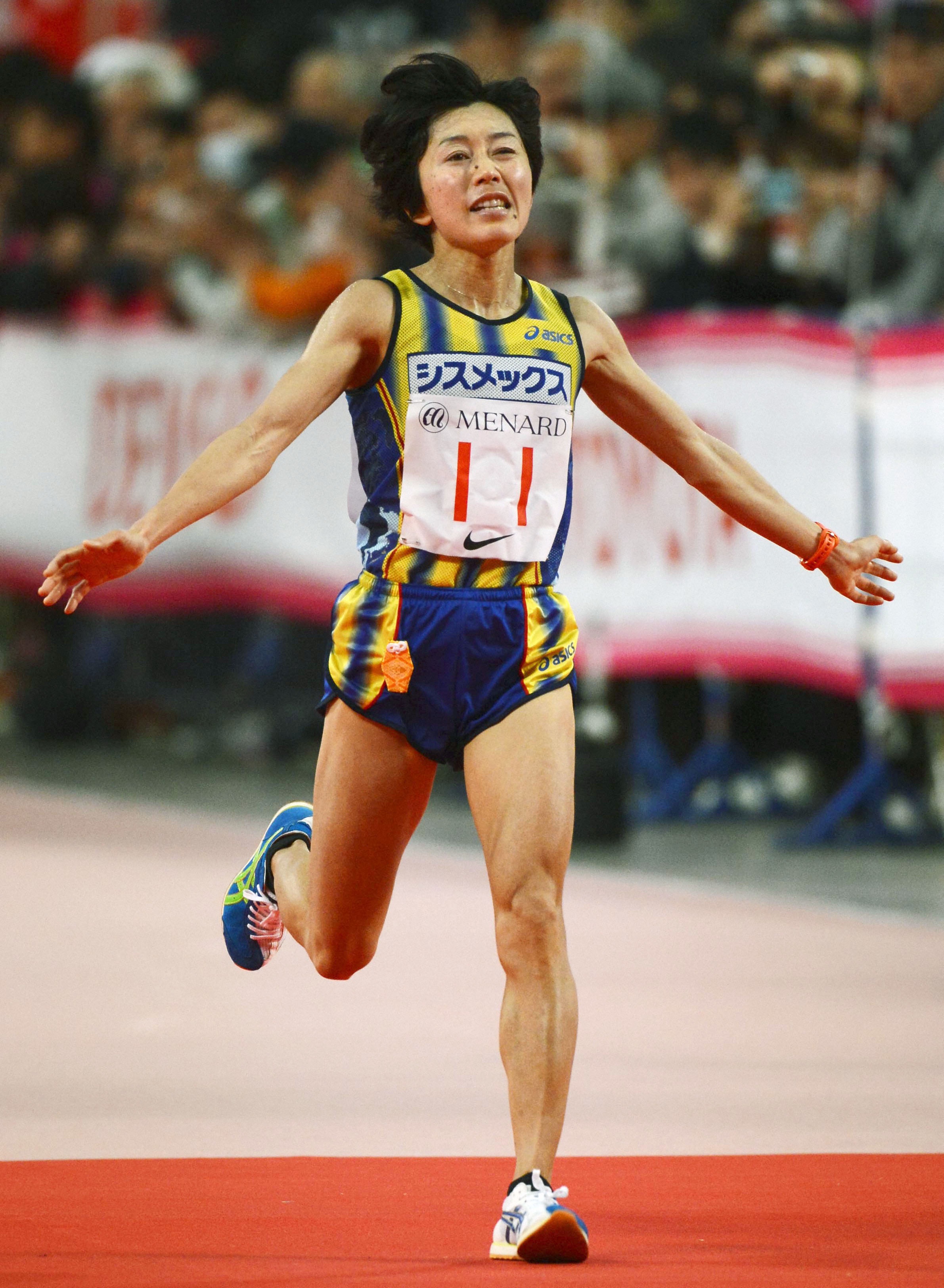 Stefano Baldini and Mizuki Noguchi Wear Our Shoes
2004
Italy's Stefano Baldini (gold medalist in the International men's marathon in 2004) and Japan's Mizuki Noguchi (gold medalist in the International women's marathon in 2004) wear our marathon shoes to great success in various competitions.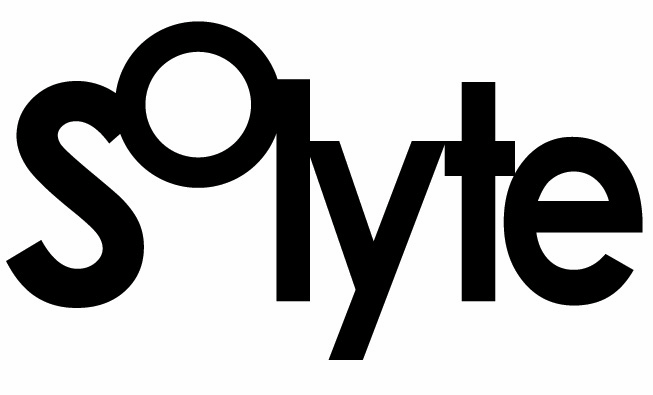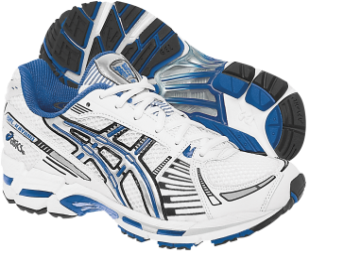 Running Shoe with Solyte Midsole is Released
2006
Debut of new Solyte material, which increases impact cushioning by about 20% while being about half the weight of the conventional EVA material. It is adopted in a number of product categories, notably the GEL-KAYANO XII running shoe.
It achieves significant weight reduction through the high-expansion foaming of a tough resin with excellent impact cushioning that is also used in car bumpers.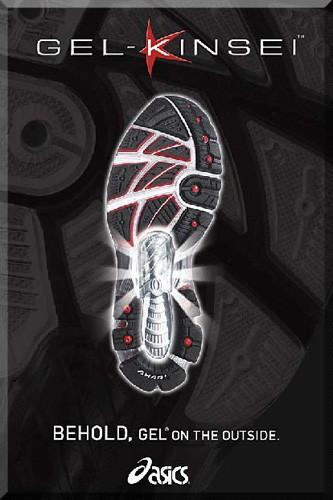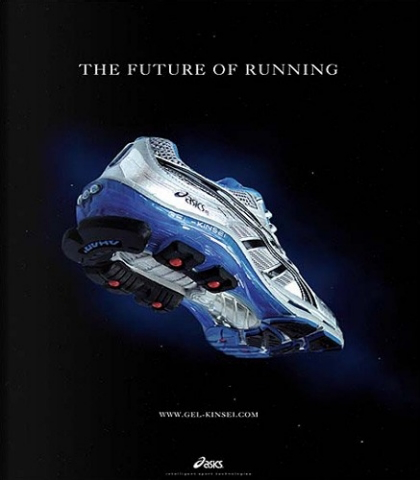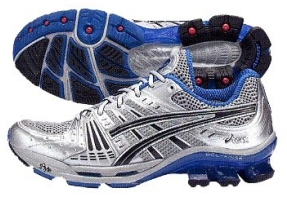 GEL-KINSEI Next-Generation Running Shoe is Released
2006
After about three years of development effort, the next-generation running shoe is released.
In running, impact cushioning and stability are said to conflict with each other, but in this case a new sole construction is able to raise both features to the next level.
For lighter weight, the midsole adopts the Solyte material, which is lighter than EVA.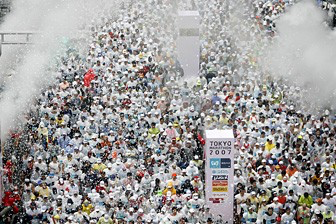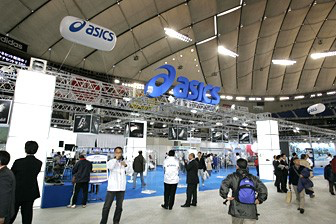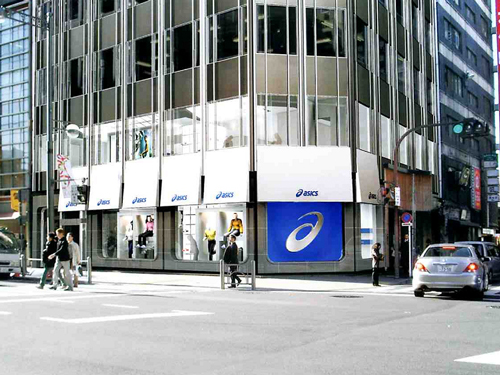 ASICS STORE TOKYO, World's First ASICS Brand Store, Opens
2007
Opening of the ASICS Store Tokyo, a specialty running store. The store introduces the service to help customers select shoes that match the characteristics of their foot type and running style.
Later, more stores open outside of Japan, including London in 2008 and New York in 2009.


ASICS Brand Mark is Updated and Corporate Slogan "Sound Mind, Sound Body" is Established
2007
The ASICS brand mark is updated as part of ASICS medium-term management plan, the ASICS Challenge Plan.
The slogan is changed from the previous "Sport: the Universal Language" to "Sound Mind, Sound Body."
Motoi Oyama is Appointed President and Kiyomi Wada is Appointed Chairman of the Board
2008
Motoi Oyama is appointed President and Representative Director, and Kiyomi Wada is appointed Chairman of the Board and Representative Director.

Onitsuka Tiger NIPPON MADE Series is Released
2008
Two models are released in the new NIPPON MADE series branded as ONITSUKA TIGER. Every part of the shoe down to the tiniest detail is made in Japan.
Both models, the KEIRIN NIPPON and the ULTIMATE TRAINER, feature vintage-treated Japanese leather. The uppers and soles are finished with special processing to give them an air of luxury.