1990's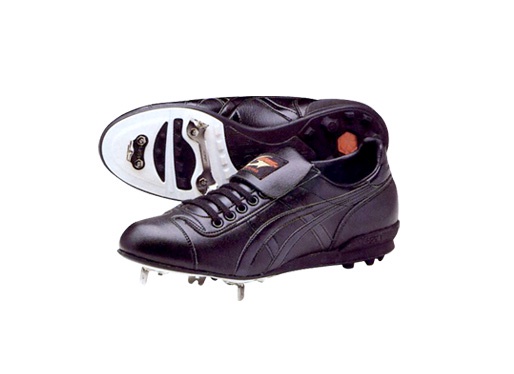 OUTSHINE Baseball Spikes are Released
1990
The metal fittings on the heel area were removed to improve stability when running between bases and sliding. A highly wear-resistant rubber was used on the point of the heel.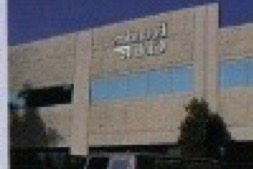 Founders Club Golf Company is Established
1990
The Founders Club golf company was established in San Diego, California, as a joint venture with Gary Adams, the father of the metal wood, in order to strengthen the ASICS golf business. Sales started in Japan as well that autumn.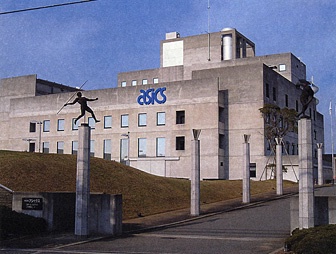 ASICS Research Institute of Sports Science is Completed
1990
Construction of the ASICS Research Institute of Sports Science and Human Resources Development Center, which was designed to carry out R&D of sports gear and cultivate human resources, was completed at the Seishin Industrial Park in Nishi Ward, Kobe City. It was formed to conduct more detailed and wider-ranging research into sports from the standpoint of biomechanics. It made a strong statement that people are the most valuable assets of the corporation, and set to draw out their individual abilities and potentials to the maximum. The basic research division was equipped with a 350-meter all-weather athletic track with three different types of surface, two types of tennis court, a 25-meter pool, an experimental gymnasium where games such as volleyball and basketball could be played, an environmental laboratory that allowed free control of temperature (-30-70 degrees Celsius) and humidity (40%-80%), a multi-purpose laboratory, a computer network system, a product laboratory, a sports medicine laboratory, and a training room. The external appearance of slathered concrete, and the clever plan design in which the field and outdoor exercise facilities were integrated earned the Center the 1992 Building Contractors Society (BCS) Architecture Award.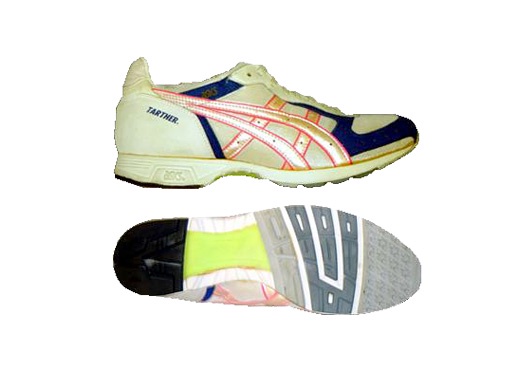 TARTHER 195-α running shoes are Released
1990
The new functions demanded from running shoes increased. TARTHER 195-α was the first running shoes which adapted Trusstic made by resin enhancing a spring effect and TELYKOS (changed a name to AHAR from 1999), a new material that offered twice the durability of rubber (compared to our company's products ). In addition, the GELCHARGER system (Super elastomer in the forefoot, GEL in the rearfoot ) was adopted with the same function as FREAKS SA-α produced at 1990 spring.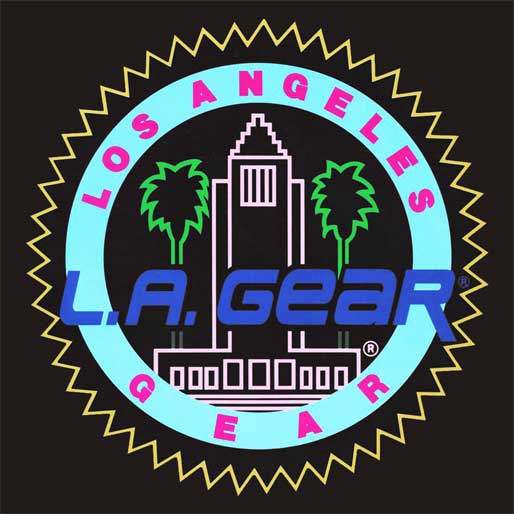 L.A. GEAR Casual Shoes are Released
1990
The company concluded a technical tie-up with American company L.A. GEAR, Inc. for license distribution of casual shoes as well as bags and accessories. In spring/summer 1994, it started apparel with a focus on cut and sew items.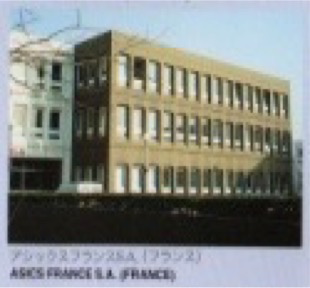 ASICS France S.A. is Established
1990
ASICS France S.A. was established in Paris, France, to strengthen sales in Europe.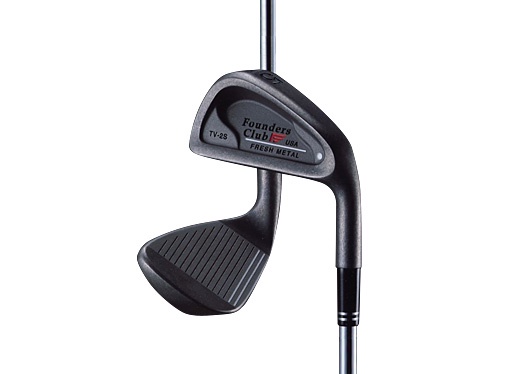 FOUNDERS Club Golf Equipment is Released in the Japanese and US Markets
1990
The FOUNDERS Club was founded in the US and joint managed by the father of the metal wood, Gary Adams. Its metal wood golf club was released in the US market in May, and then in the Japanese market in September. The product was highly regarded for its unique flowing form that effectively increased the moment of inertia and reduced air resistance when swinging, and won the right to use a G Mark (Good Design Award logo). Irons were also released the following year, in 1991.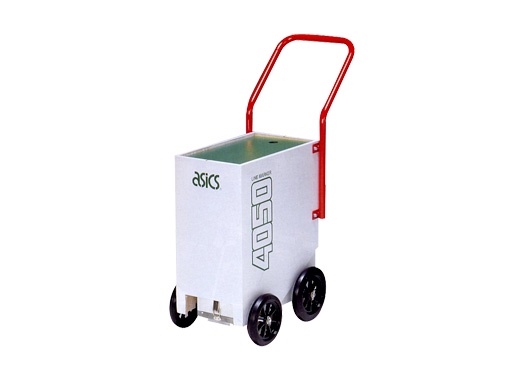 FORCED EJECTION SYSTEM LINE MARKER is Release
1990
A line marker was released in which the rotation of the cleaning blade and fin rotor prevented jamming, and forced out a set amount of powder. This system always produced an even line and improved powder consumption rates.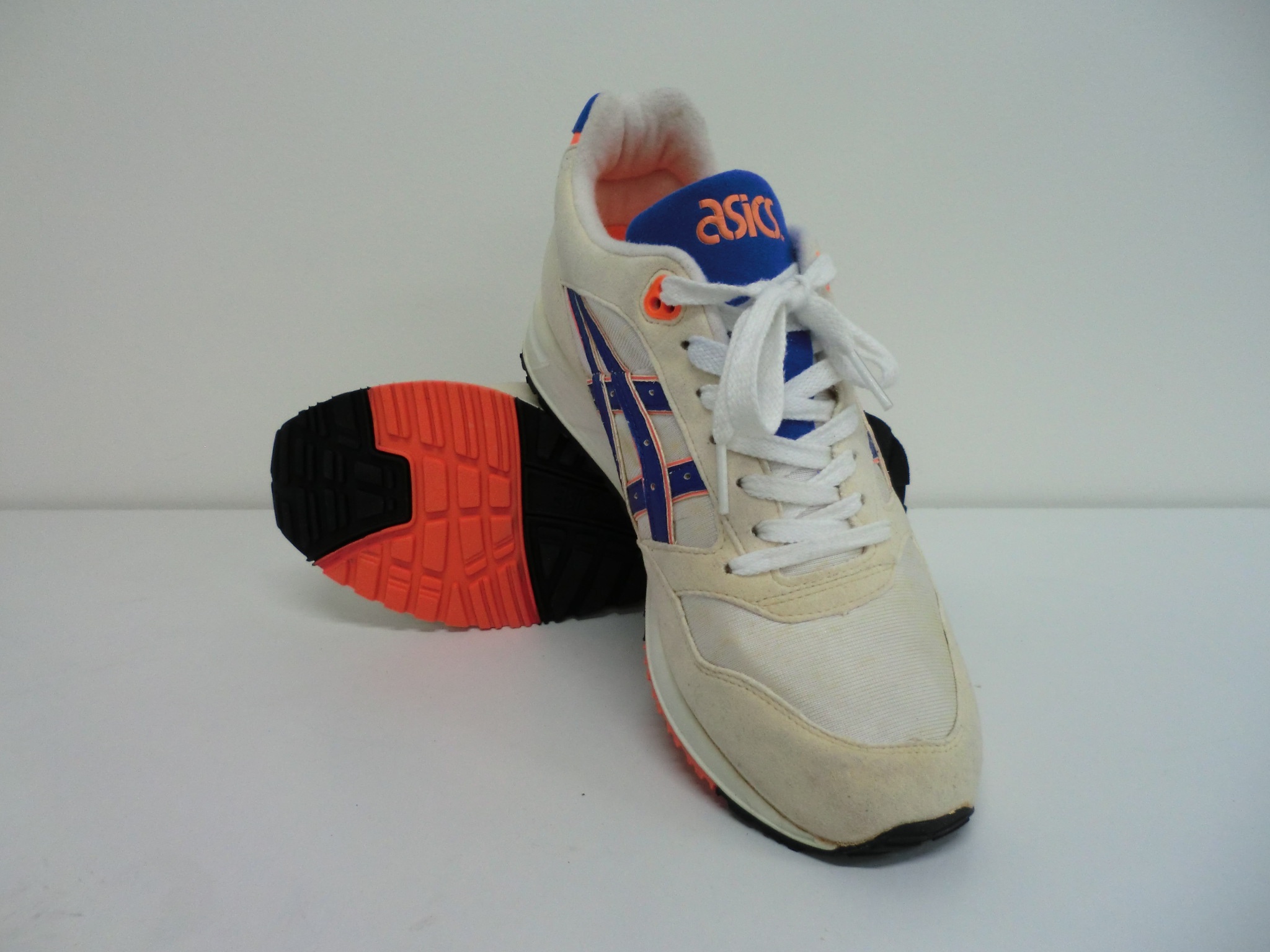 GEL-SAGA running shoes are Released
1991
The plannig in USA. First global running shoes of low price range which was developed for entry level runner. It was a million seller model which inherited concept from pre-series "GEL-RUNNER". Adopted first compression molded midsole and GEL to low price model(US$55) initially.Design motif was inspired from a mobile suite("Z'GOK") in "GUNDAM" of TV animation.
ASICS Italia S.P.A. is Established
1991
ASICS Italia S.P.A. was established in Cuneo, Italy, to strengthen sales in Europe.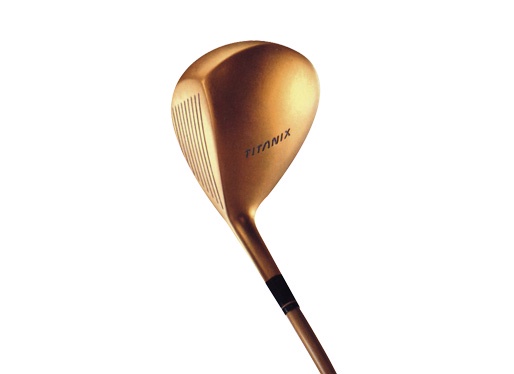 Golf clubs titan driver, TITANIX are released
1991
In 1982, the golf club was released under ASICS brand. Driver was introduced to TITANIX series which had been released in 1986.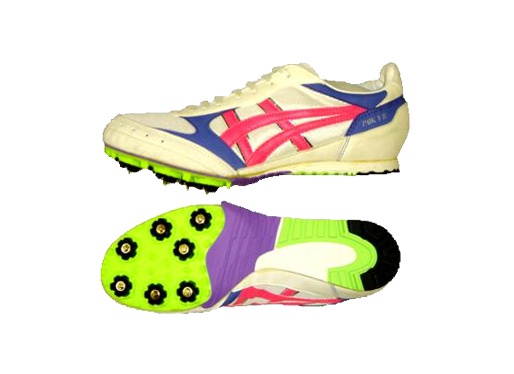 TIGER PAW VR are Released
1991
A new press method was employed in the soles for the light and colourful single-molded TIGER PAW VR.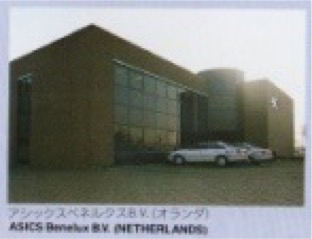 ASICS Benelux B.V. is Established
1991
ASICS Benelux B.V. was established in Amsterdam, the Netherlands, to strengthen sales in Europe.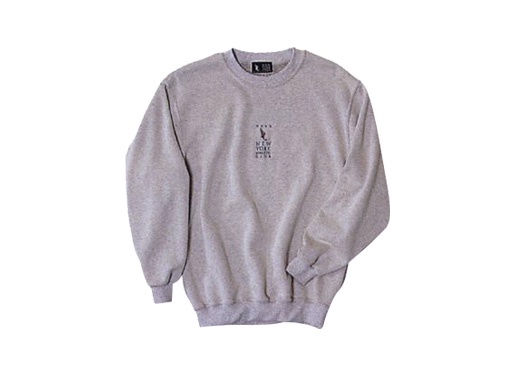 N.Y.A.C sportswear released
1991
The company developed and sold sportswear through a development tie-up with the New York Athletic Club of the US.
Sports Being is Established.
1992
ASICS Sports Being Corp. was established in Kobe City, Hyogo Prefecture, to operate and manage directly-run shops and absorb the expertise of the retail trade. The directly-run shop Phillies Box was opened in October in Kobe Harborland., which centered on HARLEY-DAVIDSON wear and goods and on ASICS ladies casual wear. (Later, in April 2006, the ASICS Hojinkan, online / catalogue sales, and Onitsuka Tiger Tokyo businesses were combined, and ASICS Sports Being Corp. was established.)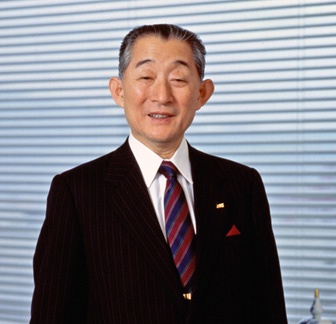 Seiji Mihara is Appointed President and Representative Director and Kihachiro Onitsuka is Appointed Chairman of the Board.
1992
At the 37th Regular General Meeting of Stockholders, Seiji Mihara was appointed President and Representative Director, and Kihachiro Onitsuka was appointed Chairman of the Board and Representative Director. This changeover was in the second year of restructuring, and Executive Directors Hashimoto and Takahashi were appointed as Representative Directors and Vice-Presidents as the new system got started.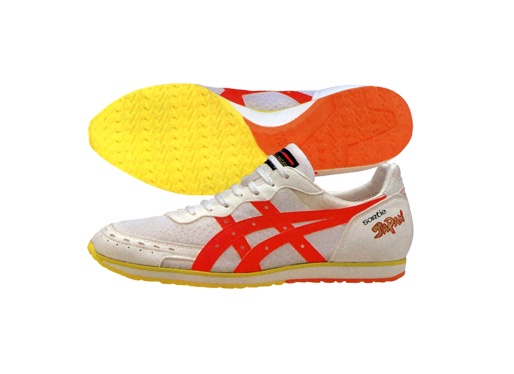 MARATHON SORTIE JAPAN are Released
1992
The first shoe of MARATHON SORTIE JAPAN. The high-performance shoes that used the Ecsaine reinforcement to prevent weight gain at the time of a water resistence and a rainy weather, and the outsole had R.B.Durite same as SORTIE UL-100. Afterwards, it has been selling as the updated and improved standard model of the marathon shoe.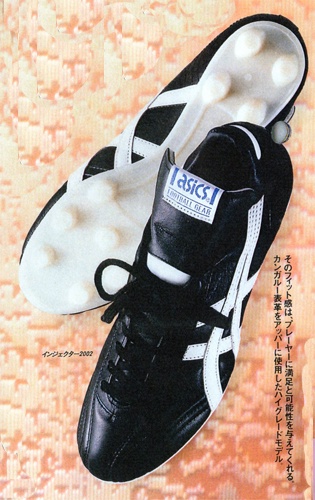 INJECTOR 2002 Soccer Shoes are Released
1992
The regular products were made in domestic production by direct injection process which was a part of restructuring the soccer business. The representative products included Injector 2002, Injector LUGO, Injector CREMA were
ASICS UK Ltd. is Established
1992
ASICS UK Limited was established in Manchester, England.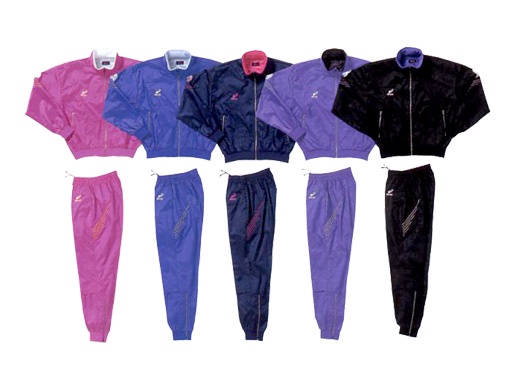 BEZA Training Wear is Released
1992
The company released BEZA as an athletic wear brand using the new promotional mark. The brand name is a contraction of "be zipping athletes."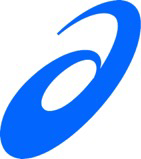 New Promotional Mark is Released
1992
The company restructured the multi-brand policy of the Wear Division as part of its global strategy. As a rule, it promoted a single brand policy for the athletic wear category, using the promotional mark to unify it under the ASICS brand. Products bearing the promotional mark were marketed as World Performance series. The changeover from the 1987 promotional mark came into effect with the Barcelona Olympics.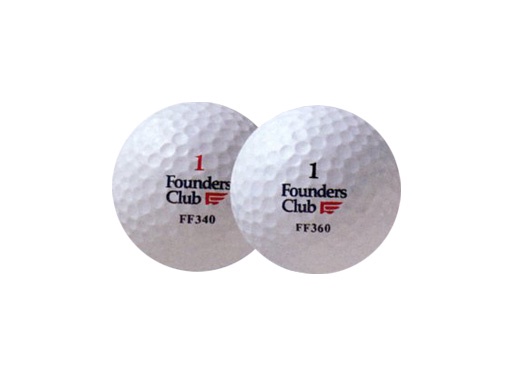 FOUNDERS FRESH FEEL GOLF BALL is Released
1992
The FRESH FEEL BALL that retained strength in a wide range of temperatures was released from FOUNDERS Club. The ASICS Research Institute of Sports Science developed a special core made of a new compound, which made the ball resistant to rebound power loss even at low temperatures, and allowed golfers to play without worrying about which club to use.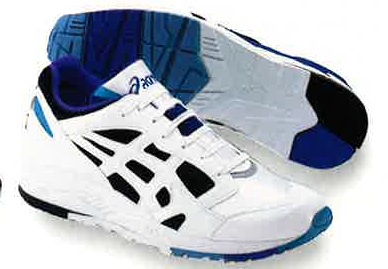 GT-2000 running shoes are Released
1993
The plannig of sales branch in USA. First global running shoes of high perfomance which was developed for entry level runner, and over pronator model. It was the direct line model which inherited product concept of "GT(GranTourismo)" and the name from "X-CALIBER GT". (GEL-KAYANO TRAINER was the same direct line model which inherited concept of an advanced technology and high perfomance. Elder brother model) Designed by focusing more lighter and speed than GEL-KAYANO TRAINER. Originally, as a higher price model of GEL-100 series, there was a candidated name of GEL-500. However, it was named GT-2000 by the growth expectation to a main model aimed to 2000. It is one of the long run series to continue now.
GEL-KAYANO TRAINER running shoes are released
1993
The first model of GEL-KAYANO series which is the flagship model of running shoes.
Company Name Engraved on Olympic Museum Cornerstone
1993
The name of ASICS Corporation was engraved on the cornerstone of the Olympic Museum that opened in Lausanne, Switzerland.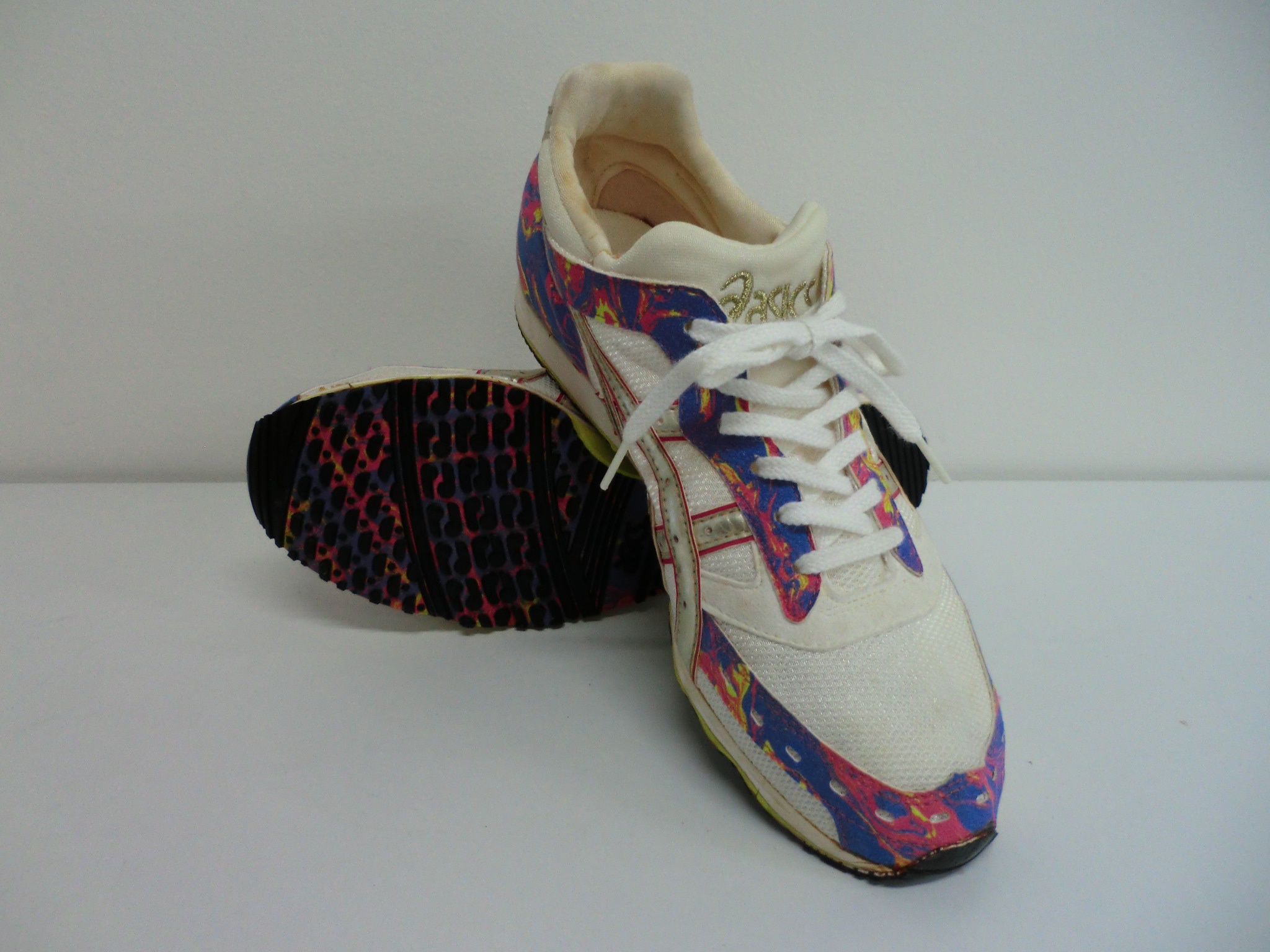 MARATHON SORTIE WAVE marathon shoes are Released
1993
The first SORTIE series model designed with the Monosock construction. Increased flexibility was achieved through the wave-molded midsole in the forefoot to make use of the function of the Duosole. With the use of EXE of the cold sense fiber for the upper, the model realized high heat radiation effect. In addition, Ecsaine of upper reinforcement and the Duosole were expressed same graphic print design which characteristics are high as never before.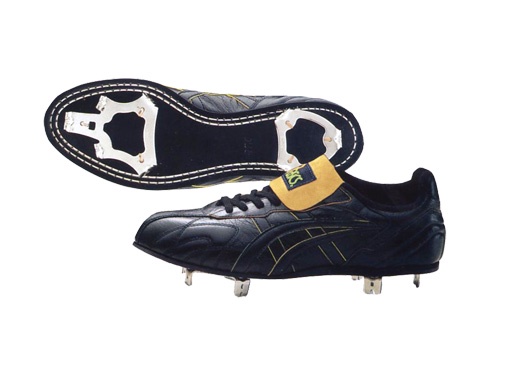 CAPTURED equipped with PENTACLAW baseball spikes was Released.
1993
Whereas conventional baseball spike shoes generally had three teeth each on the front-foot and the heel, the company released spikes with the newly developed PENTACLAW (five claws) on the front-foot. The addition of two teeth improved grip and boosted starts and dashes for running between bases, hitting, and defense. The model became the forerunner of current shoes with multi-toothed metal fittings.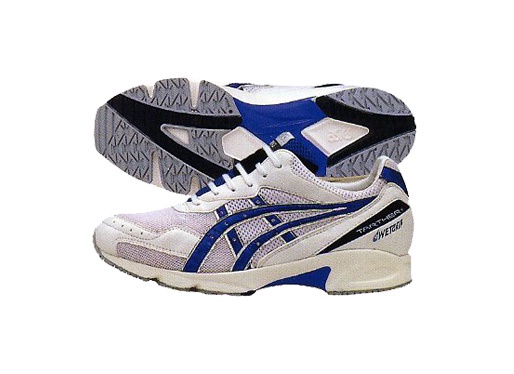 TARTHER WIDE running Ssoes are Released
1994
The first wide width TARTHER were released equipped with the Wet Grip rubber as running shoes for the first time. TARTHER WG launched at the same time was featured as regular width and Wet Grip rubber.
ASICS Europe B.V. is Established
1994
ASICS Europe B.V. was established in Amsterdam, the Netherlands, as an overall controlling company for the many bases that were established in Europe.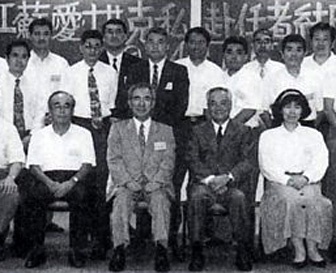 Jiangsu ASICS Co., Ltd. is Established
1994
Jiangsu ASICS Co., Ltd. was established as a joint venture corporation in Wujiang City, Jiangsu Province, People's Republic of China.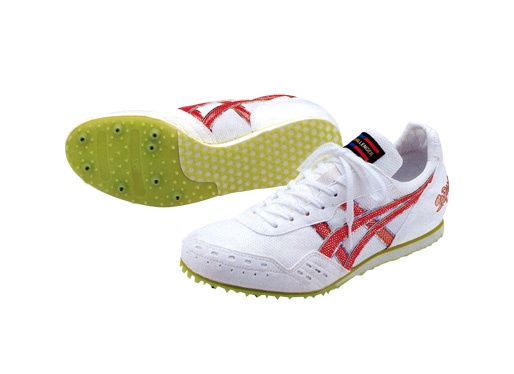 TIGER PAW LD-JAPAN track spikes are Released
1994
This super lightweight model was designed exclusively for a long-distance track race shoe. In development, it started from the study of the spikes pin showing a maximum grip power at lightweight. Cermet spikes that had durability 37.7 times as large as iron was completed, these spikes were adopted to the LD plate sole that featured flexibility and lightweight of long distance shoes as fixed pins. As a result, it was completed to the weight that was approximately similar to SORTIE JAPAN of marathon shoes.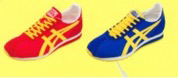 MONTREAL IV sports style shoes (ASICS Lifestage series) are Released.
1994
When it was the 1990s, it became the trend to wear sports shoes as a fashion shoes. ASICS reproduced products of the mainly 1970s as a classic models. This flow led to the birth of "ONITSUKA TIGER" and the "ASICS TIGER" later.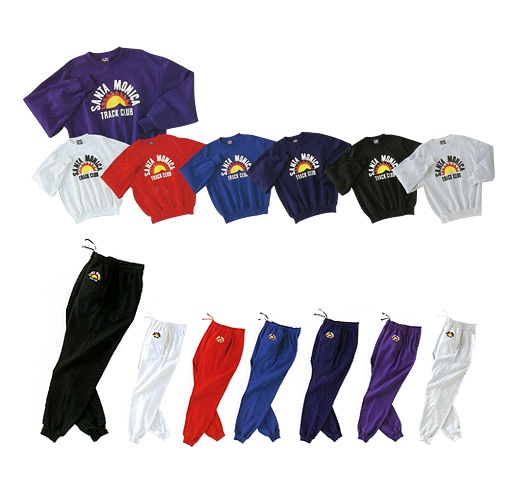 SANTA MONICA TRACK CLUB Sportswear is Released
1994
Sportswear was developed and sold in a development tie-up with the SANTA MONICA TRACK CLUB of the US, whose membership included world-class athletes like Leroy Burrell.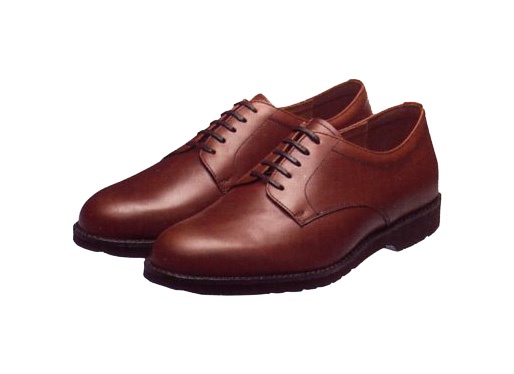 WALLAGE Run-walk Series walking shoes are Released
1994
The application of the shock absorbing material αGEL and other functionalities of running shoes led to business shoes that could be run in. Products incorporating an air cycle structure to increase breathability were later added, expanding the lineup, to a core product series.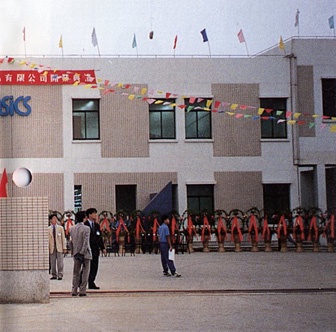 Jiangsu ASICS Co., Ltd. Begins Operation (Jiangsu ASICS)
1995
Jiangsu ASICS Co., Ltd. (Jiangsu ASICS), the production base for the People's Republic of China that was established the previous year, started up its production line in fulltime operation. While part of the factory had started up in March (for wear) and April (for shoes), the formal founding was announced both internally and externally in September. Located a 90-minute drive inland from Shanghai, it has capital of US$9,000,000 and is funded 10% by China and 90% by Japan. The factory that produces both wear and shoes comprises a site area of 12,000 tsubo (39,669m2) and three two-storied buildings each with a floor area of 4,200 tsubo (13,884m2), 700 Chinese employees, 11 employees sent from Japan, and 10 technical support staff. ASCIS's global strategy started with a focus on the American continents, and in the 1970s shifted to a European strategy based in Germany. Thereafter it expanded to such areas as Brazil, South Korea, Taiwan, and Australia, but on the verge of the 21st century Jingsu ASICS, the main production base in the massive market of Asia, started to play a major role in ASICS global strategy.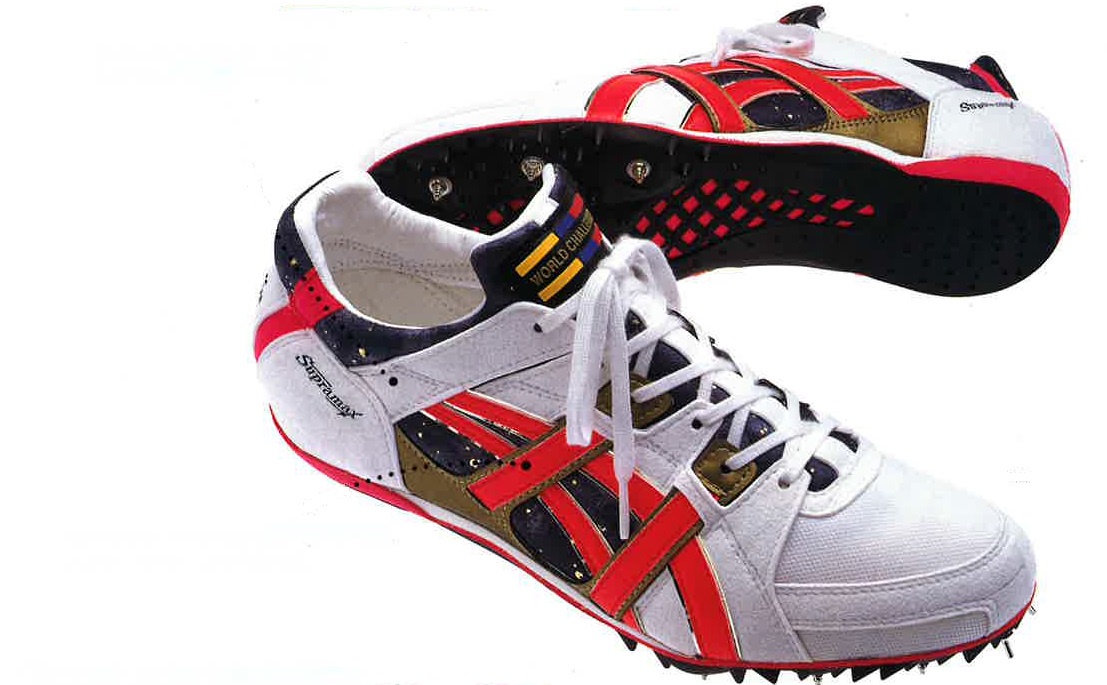 TIGER PAW SUPRA MAX 100R track spikes are Released
1995
The spiked shoe for exclusive use of 100m that was developed in reference to the opinion of Leroy Russel Burrell, the 100m world record holder at that time. It featured the full one-piece sole for repulsion-related improvement of the plate, the grillwork power dome at the repulsion ball area could bounce back powerfully, transforming the shock of landing into energy for running and the Viper Spike Pin was named by Burrell, was developed in 1994, with the use of repulsion from a field could be improved a kicking power effectively.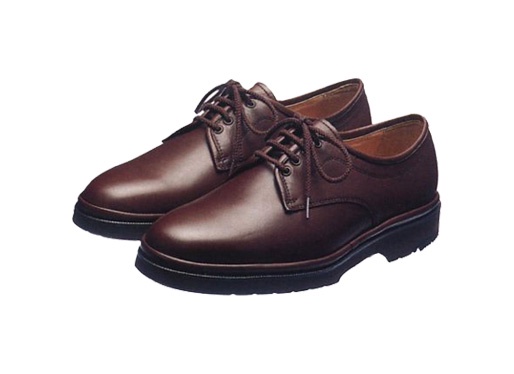 PEDALA equipped with Air Cycle system walking shoes are Released.
1995
The walking shoes had increased breathability with ventilation holes in the sole to draw in fresh air and blow out stuffy air. The mechanism added a little extra to the product, on top of cushioning and the other functions of an ideal walking shoe.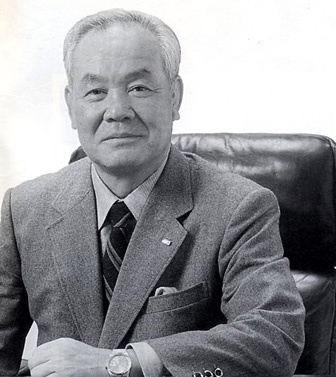 Yoshiyuki Takahashi is Appointed President
1996
Representative Director and Vice-President Yoshiyuki Takahashi was appointed as the new president. He began by moving towards a reconstruction based on "looking outwards," "looking upwards," and "looking forwards."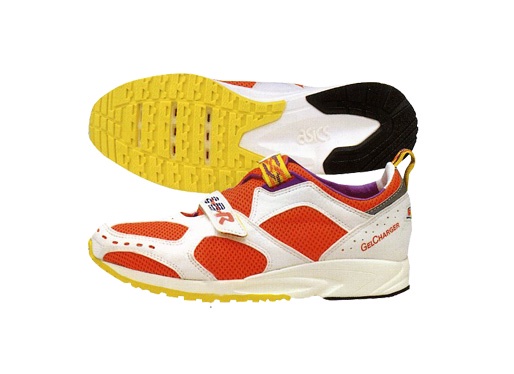 T3 running shoes exclusive use for triathlon are Released.
1996
The running shoes gained attention as a specialty model for the triathlon, which was confirmed for adoption as an official event in the Sydney Olympics. With consideration to convenience in transit, it had two strips of hook-and-loop fasteners instead of laces, which were attached in opposite release directions so time could be shortened to put on or take off the shoes. Eight holes were also opened in the sole to let out water that athletes splashed over their body to cool it.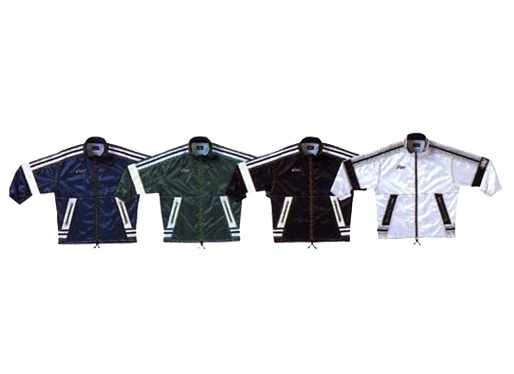 JUMSY Training Wear is Released
1996
The new category of training wear made its debut with the superb advertising catchphrase "Don't call it a "jersey' - it's a "JUMSY.'".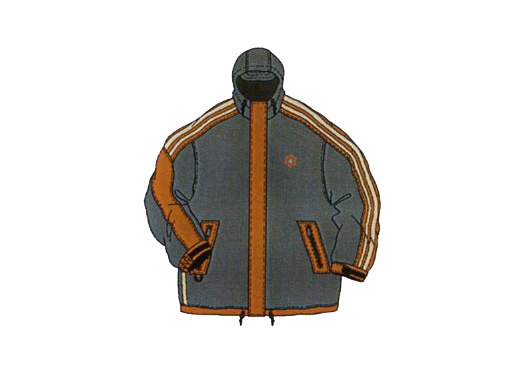 AIR BORN Mogul and Snowboard Wear is Released
1996
With "high function, high style, ecology & hard core" in mind, snowboarders' feedback, American designs, and other elements from deep networks are incorporated into the constant creation of new style. At present the company also rolls out "arg," targeted at women. <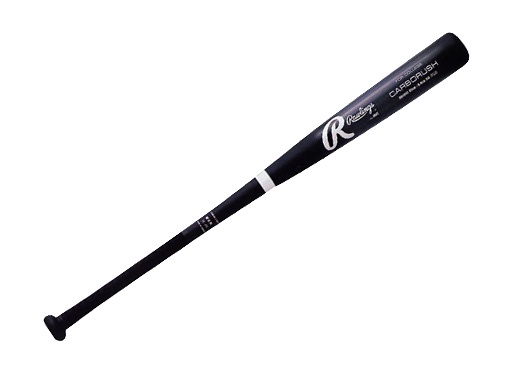 CARBON HARD-BALL BASEBALL BAT is Released
1996
A hard-ball baseball bat was released that incorporated a compound of carbon glass fibers and stainless steel fibers for increased durability.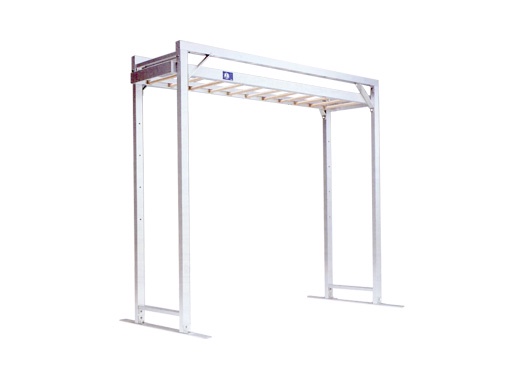 BRACHIATION Ladder devised by Dr. Glenn Doman is Released
1996
The company started sales of the BRACHIATION ladder that gave shape to the ideas of Dr. Glenn Doman, a global authority on child education. The grips were made of the same ash wood used in baseball bats. Unlike metal, this was gentle on the hands and reduced blisters.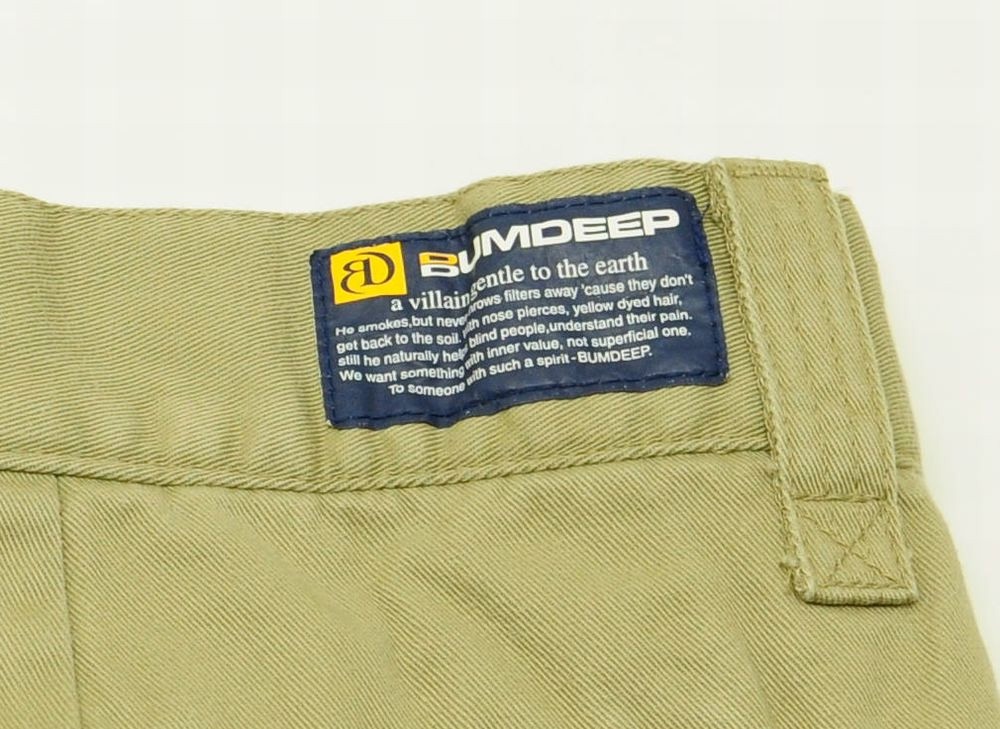 BUMDEEP Snowboard Wear is Released
1996
BUMDEEP Snowboard Wear is Released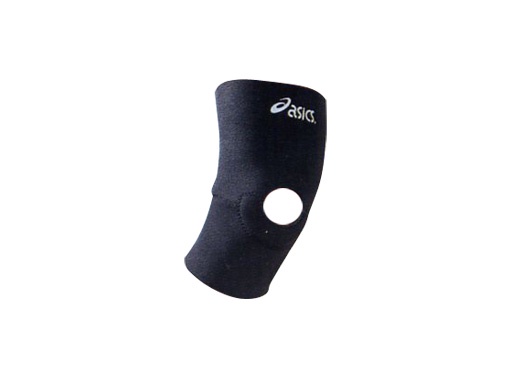 WRAP SUPPORTERS are Released.
1997
Wrap-type neoprene supporters were released under that ASICS brand, which were easy to put on and pressure could be freely adjusted. The lineup was rolled out for various parts of the body - knees, ankles, hips, hard knee guards, calves, thighs, elbow, andwrists - and was effective in preventing injuries and recurrences.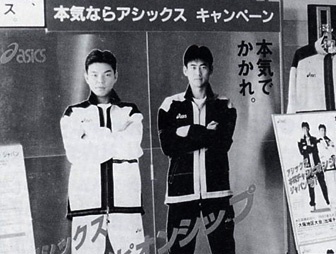 NEXT 100 MOUNTAINS, ASICS 20th Anniversary Event
1997
This marked twenty years since ASCIS was created in 1977. As part of the commemorative projects, the company started 20th Anniversary events.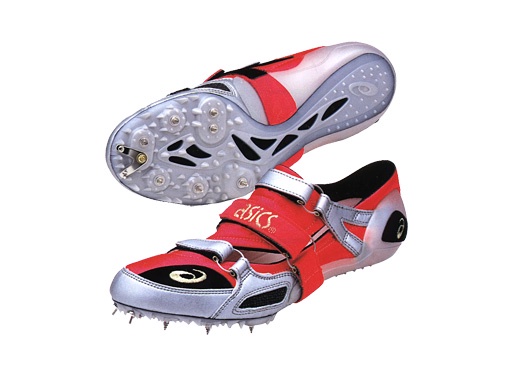 CYBERZERO track spikes are Released
1997
This sprint spike was developed from the concept of "Loss Power, Zero". A notable point of the design is shoelaceless - the shoes are held to the foot with a three-point supporting belt. A new construction was adopted that excellent upper fit was addressed with a kevlar fiber that provided enhance forefoot stability while the one-piece plate and sculpted heel counter which injected at same time improved high rigidity to prevent twist and distortion of the shoe.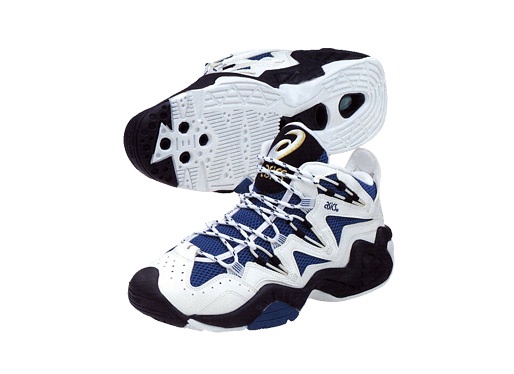 GELBURST basketball shoes are Released
1997
The model was the first of the GELBURST series, that was designed especially for junior and high school players seeking breathability while playing. The upper utilized a highly breathable sandwich mesh upper, while the magic ventilation holes that went through the outsole and the midsole design provided improved breathability on the court. The series became getting popular with junior and high school players, for the model in which lightness and ventilation were emphasized. "GELBURST 20th" was released in 2016. Meaning of BURST is to "Break out in Sweat".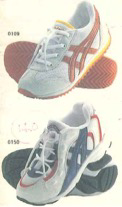 SUKU2 Kids Shoes are Released
1997
The first shoes of SUKU 2 series. The concept of the shoe is to wish the helthy growth of the youth foot, and support it. This finding was based on large numbers of footprint and a gait pattern of children by Institute of Sports Science.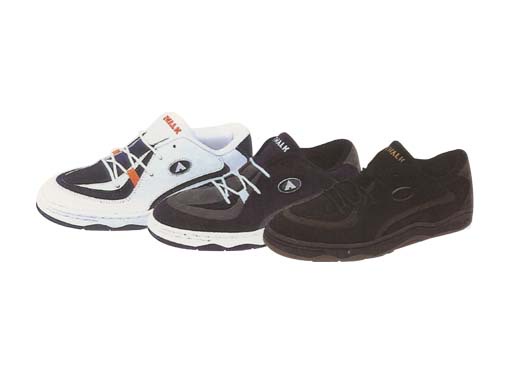 AIRWALK Casual Shoes are Released
1997
ASICS obtained the right to sell the AIRWALK snowboard brand of American company Items International, and started the sales of shoes.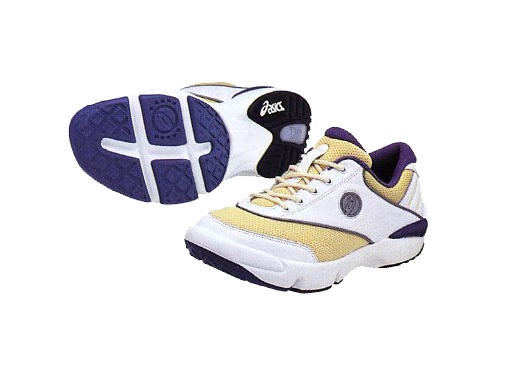 SHAPEWALKER Walking Shoes are Released
1998
The SHAPEWALKER walking shoes were released, which had the effect of toning the legs and hips just by walking in them.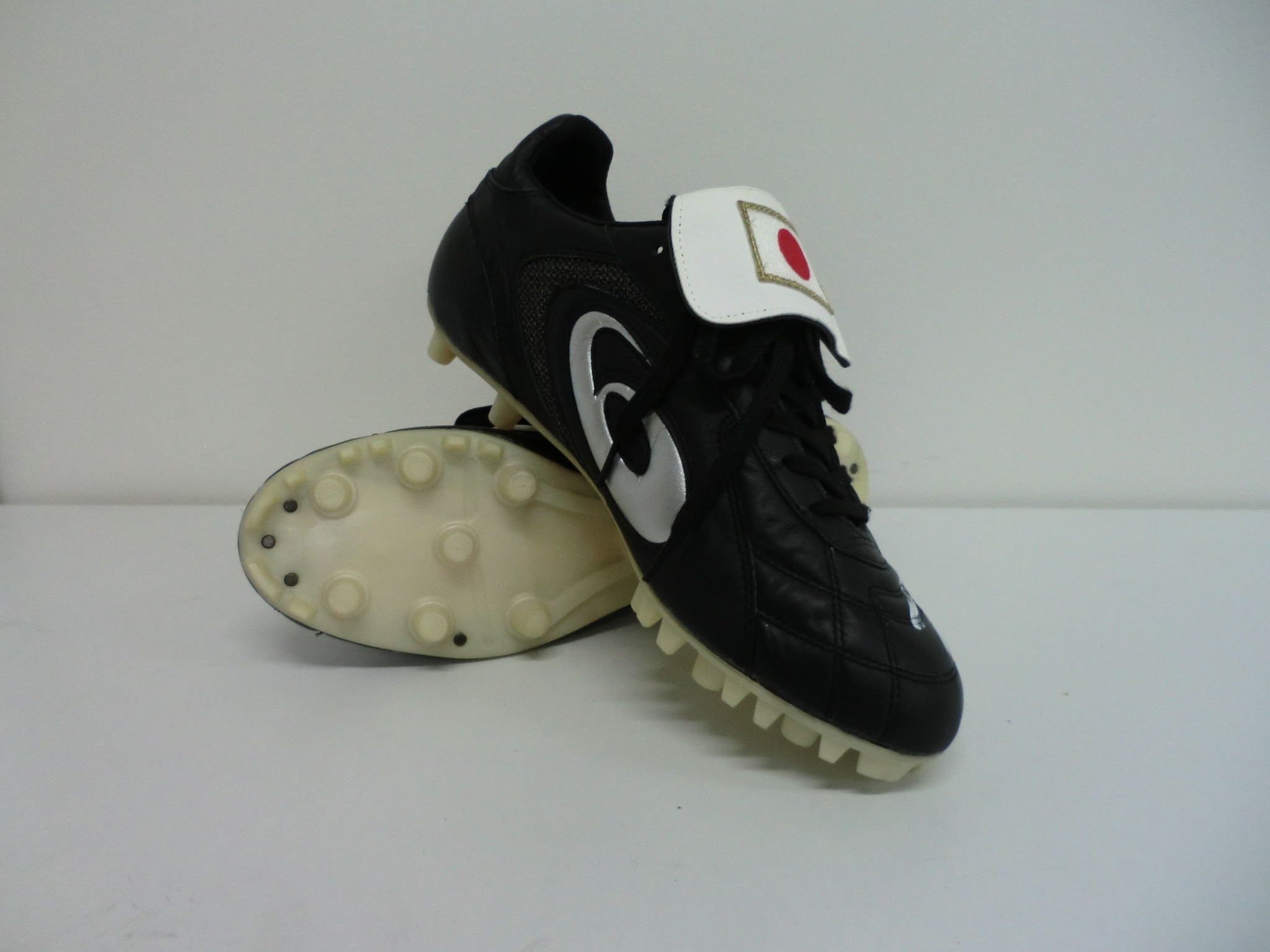 JANUS KS soccer shoes are Released
1998
It was worn by Mr. Kawaguchi at the FIFA World Cup France. It was he ASICS's first spikes specific for goal keeper.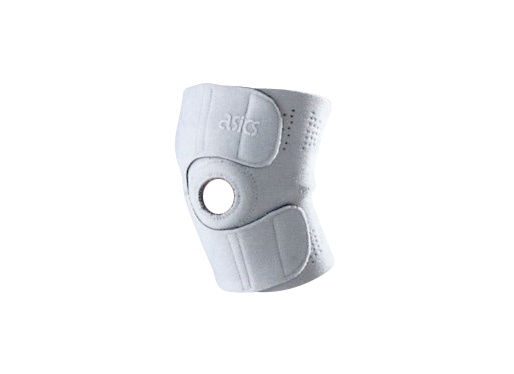 KAICHO (COMFORTABLE) SERIES Supporters for Wellness Sports are Released
1998
The ASICS Research Institute of Sport Science conducted research on the movement of the body during light sports such as walking and other "wellness sports" done to maintain health, as well as on materials and processing technologies, and developed wrap-type supporters released as the KAICHO (COMFORTABLE) SERIES.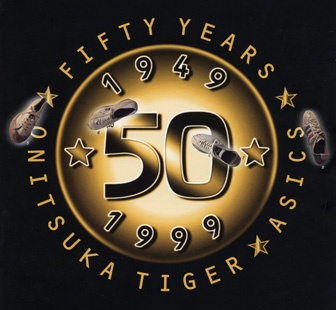 50th Anniversary of Founding
1999
This was the 50th year since Kihachiro Onitsuka founded Onitsuka Co., Ltd. in 1949. An anniversary party was held in Seville, Spain, and 150 people from the sports industry, clients in Europe, and the press attended. High jumper Patrik Sjöberg (Sweden), marathon runner Rosa Mota (Portugal), triple-jumper Jonathon Edwards (UK) and other contracted athletes gave speeches. Also, as a commemorative project within Japan, a limited number of eight shoe models from the past were sold at the prices at which they were originally released. The revival shoe models and their prices were: MAGIC RUNNER (\950), LIMBER UP (\2,200), NYLON CORSAIR (\4,700), SILVER TIGER (\1,100), SOCCER KAWA AA (\4,200), ROTATION 6 (\750), TIGER PAW DS-5700 (\12,500), and PASSING (\850).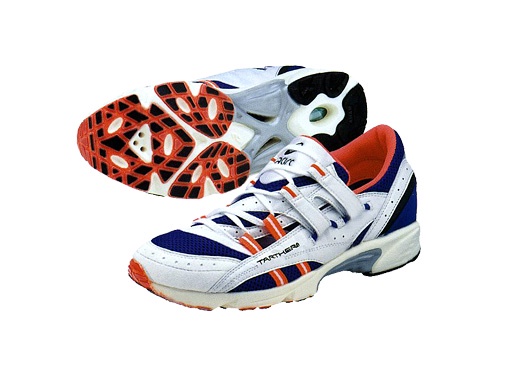 TARTHER SPEVA CF equipped with new material SpEVA are Released
1999
The SpEVA that is the new midsole material that realized repulsion of 20% up and decreases midsole breakdown than its predecessor EVA. This material has been used not only on a running shoe but on a various shoe of other sports categories.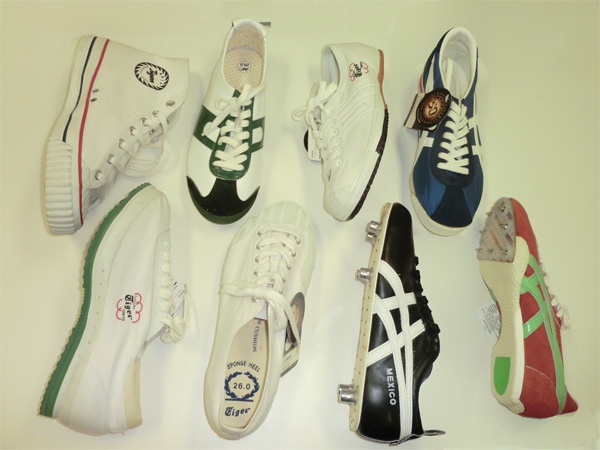 ONITSUKA TIGER 50th Anniversary Shoes are Re-released
1999
A limited number of re-release editions of shoes were sold in a project to celebrate the 50th anniversary of the company's founding. A global advertising campaign was rolled out with an anniversary mark to promote the commemorative project. MAGIC RUNNER , LIMBER UP , SILVER BOOTS , PASSING , ROTATION 6 , NYLON CORSAIR , TIGER PAW DS-5700,SOCCER KAWA AA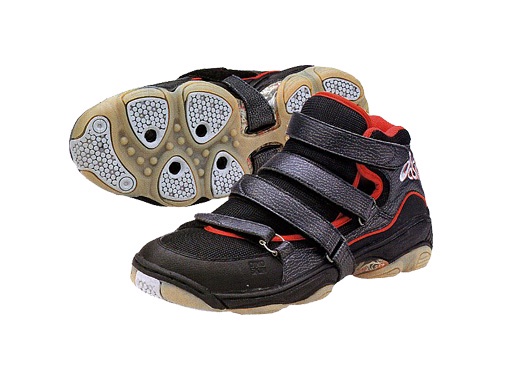 ROTE CYBERZERO volleyball shoes are Released
1999
The principle of the Cyberzero Fit System used in the TIGER PAW sprint spikes released two years before was applied to volleyball shoes. The system involved securing the ankle, mid-foot, and ball with belts to increase hold and reduce power loss through slippage between the shoe and the foot. This allowed for higher vertical jumps for spikes, along with rapid horizontal movements for blocks. The shoe was well regarded by many All Japan-class players.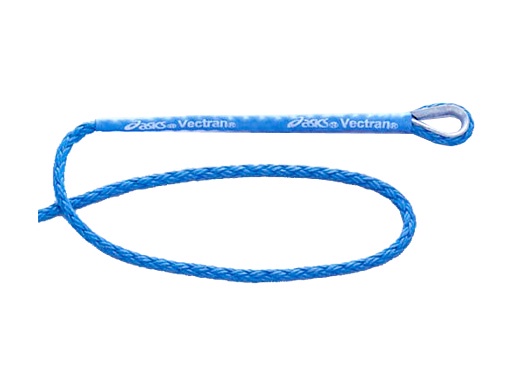 VECTRAN NON-METALLIC SAFETY NET CORD is Released
1999
Conventional fiber net cords did not cause hangnails when the nets were hung up, or injuries from the cord flipping - they were safer than metal wires, but lacked durability. This issue was greatly improved by using Vectran, a high-strength fiber. The product formed the basis for the spread of fiber net cords.