1960's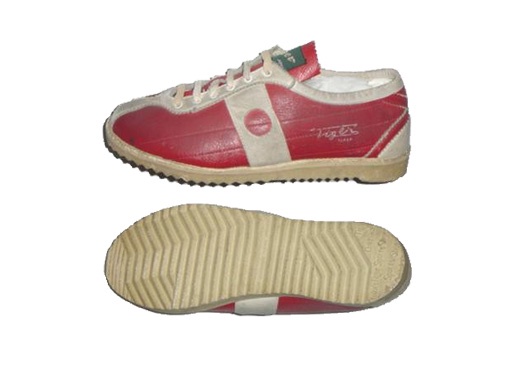 The delegation shoes for the Rome Olympic Games
1960
With the 1956 Melbourne Olympic Games, Onitsuka started producing delegation shoes that the athletes wear in the Parade of Nations. For the 1960 Rome Olympic Games, it produced a line of shoes with a rising sun motif on the sides of the arch. The body color was divided into red for women and green for men.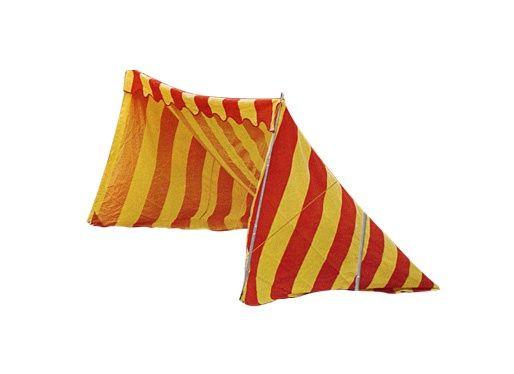 GT Mountaineering Equipment is Released
1960
GTO Co., Ltd. released GT brand rucksacks, knapsacks, tents, and other mountaineering equipment in a joint development with a major materials manufacturer. The tents were made of two materials, vinylon and heavy duty cotton, with rubber caps on the poles to guard against lightning strikes, and a double-layer entry with a mosquito net that made it possible to regulate temperature. The beach tent was 100% nylon with a silver aluminum coating for overheat prevention and waterproofing.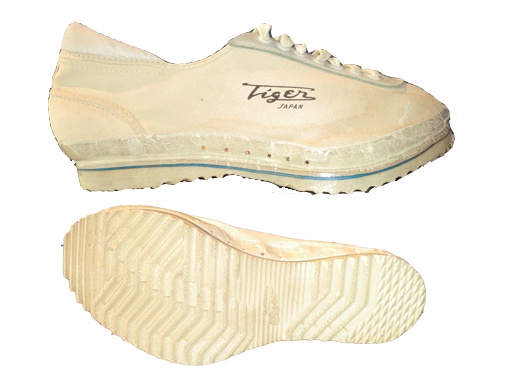 MAGIC RUNNER Marathon Shoes are Released
1960
With marathon shoes at the time, everyone got blisters - it was something athletes expected - and so Kihachiro Onitsuka embarked on a new challenge of creating shoes that would not cause blisters. Since blisters from marathons were caused by the heat generated from shock and friction between the foot and the ground, Onitsuka took inspiration from automobile water cooling systems, and organized a test run with water in the shoe sole. However, this was a failure as the shoes themselves became too heavy, and the feet got soaked and wrinkled. Next, he looked to air-cooled engines of motorbikes, and incorporated an air vent system to circulate air within the shoe. This was the MAGIC RUNNER. He opened holes in various parts of the shoe, making it possible to pump out heat when the athlete's foot hit the ground using the bellows principle, and succeeded in keeping blisters to a minimum. The sole was curved deeply at the arch to ensure air was smoothly pumped in and out. Kenji Kimihara was wearing MAGIC RUNNERs when he won the silver medal in the marathon at the Mexico City Olympic Games (1968).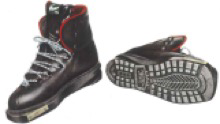 HIMALAYAN TIGER VINYL SKI SHOES are Released
1960
For the first time in ski shoes, it had plastic material on the upper which was superior to leather in function and durability.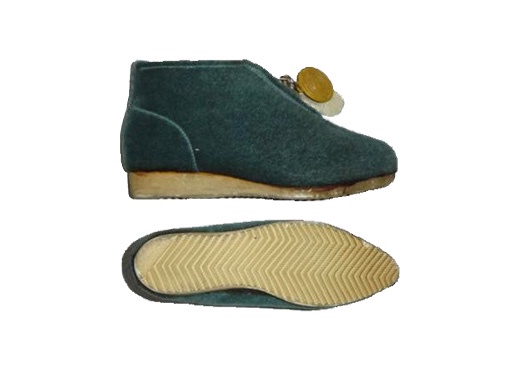 "HIMARAYAN Lonfur boots for womens" of AFTER boots was Released.
1961
The long-napped fake fur of the ladies boots was incomparably luxurious compared to conventional nylon piles, and totally changed the image of boots. Since the outer surface was fur to the touch, it repelled water and formed an upper structure that was highly water resistant. The boot was lined with boa for warmth. Onitsuka started the development of boots for extreme cold around 1961, and gave its undivided attention to the development of new materials with a group of fabric manufacturer technicians. Extreme cold boots were constructed from a quadruple layer of Teijin Limited's Teviron fabric to increase warmth. These LONFUR BOOTS were released amid this backdrop using nylon fur born from dreams and chemical technology.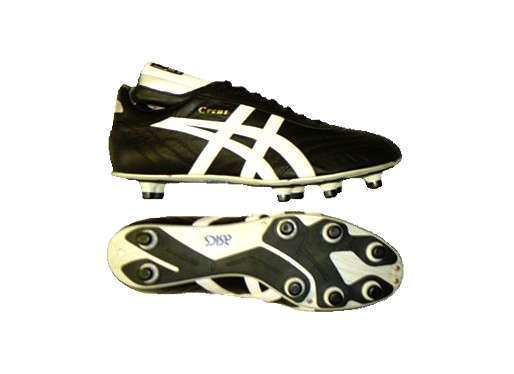 Usui Textile Manufacturing Co., Ltd. is Established
1962
Usui Meriyasu Works, the forerunner of Jelenk Co., Ltd., was reorganized, and Usui Textile Manufacturing Co., Ltd. was established in August at 3-chome Uehonmachi-suji, Tennoji Ward, Osaka City. With a capital of \4,000,000 and 137 employees, a manufacturing and sales system was set up.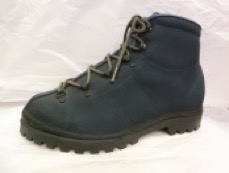 "Light HIMARAYAN as HIMARAYAN mark updated light climbing Nylon boots" are Released
1962
With expansion of the leisure boom, the light mountain climbing shoes were serialized. Increased support and enhanced fit could be achieved through the structure that a string does not touch the foot directly. The soles were also given a new design.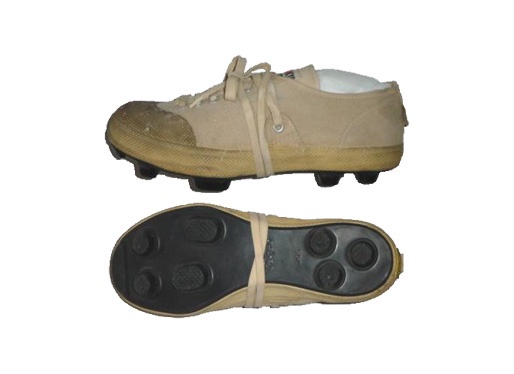 FIRST SOCCER SHOES are Released
1962
The FIRST CLOTH SOCCER SHOES were released in April 1962. There were three studs on the heel and four on the ball of the shoe, with that at the ball of the big toe being a lengthwise oval shape. Each stud had a far larger contact area with the ground than current models. In 1964, leather soccer shoes were also released on a trial basis.
Name Changes to GT Co., Ltd.
1963
The name of Teranishi Genzo Trading Company, the forerunner of GTO Co., Ltd., was changed to GT Co., Ltd. The following year, in 1964, the company started the manufacture and sales of fishing equipment.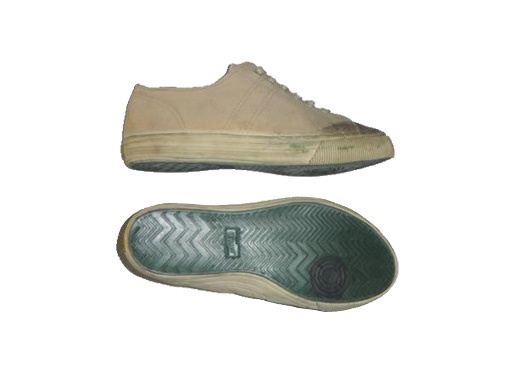 "PASSING of TIGER mark Soft tennis shoes are Released
1963
The WINNING tennis shoes released in 1957 became the second generation WINNING of 1959. The shoe name changed to PASSING, and along with the name change came a new sole in 1963. The round black compound rubber(solid rubber) was simultaneously pressed for braking performance and abrasion-resistance. Accordingly the ball of the foot area and the heel were designed thicker than other areas in consideration of durability.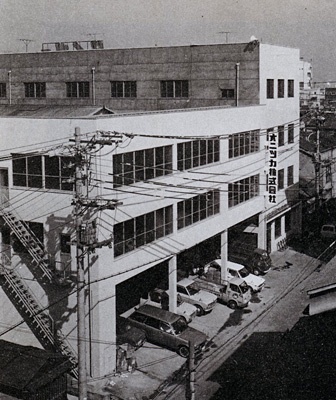 Listed on Second Section of Osaka Securities Exchange
1964
Onitsuka Co., Ltd. was listed on the second section of the Osaka Securities Exchange in April. The increase in stocks gave it a capital of \139,500,000. It commenced public offering of stock within the company on its tenth anniversary, in 1959, and ceased being a family business. The employees held 70% of the stock. In 1961, corporate offering was made to suppliers and vendors, quadrupling the capital, and in this and other ways, the company was moving forward with a philosophy of "destined collaboration through the unification of labor, capital and management" in the tenth year after its founding.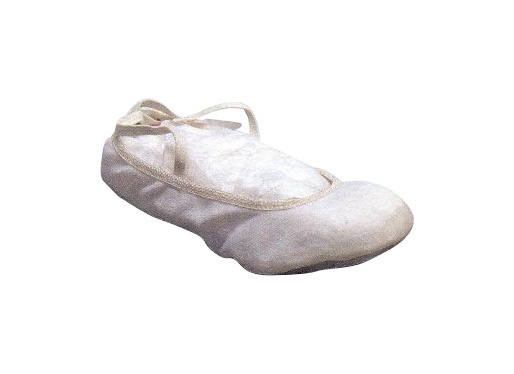 GYMNASTICS SHOES FOR WOMENS are Released.
1964
With the use of a Tetron jersey upper, the model realized dimensions of lightness and fit. Elsewhere, the collar area had an elastic band and the split leather outsole, seeking fit and fusing absorbency and high grip at an ever higher level.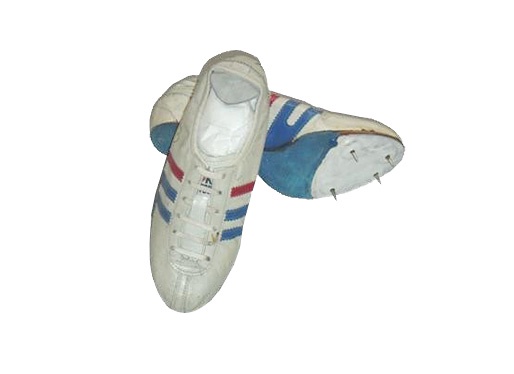 FIXED-PIN TRACK AND FIELD SPIKE SHOES are Released
1964
These track and field spikes, designed for use in the Tokyo Olympics, were worn by delegates in the games of 1964. As exchangeable pin systems had not been developed at the time, the fixed pin system was used for this shoe.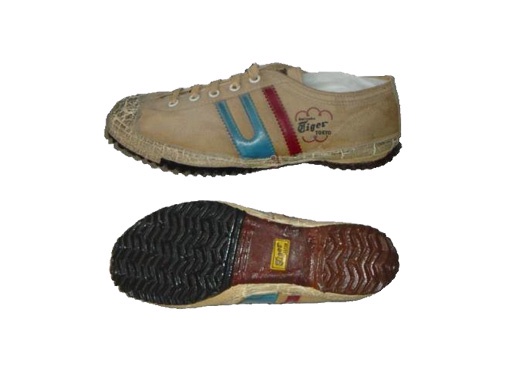 ROTATION 6 Volleyball Shoes are Released
1964
Onitsuka started development of volleyball shoes based on the international six-a-side format in 1958. Since the six players rotated positions, the shoes were called ROTATION 6. These volleyball shoes were designed with a heel sponge to allow jump and cushion to reduce fatigue for a long-time play. At the same time, the company also developed shoes for the nine-a-side format.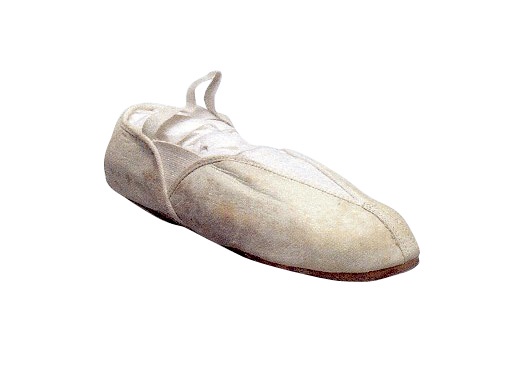 GYMNASTICS SHOES Type B are Released.
1964
This model uses a soft natural leather, as well as an elastic added to the inner and outer arch connecting the inner and outer. This made for improved fit and a design that was largely changed from the previous model. In addition, the Gymnastic shoes typeA was launched at the same time. This was a model in which the outsole was stitched together.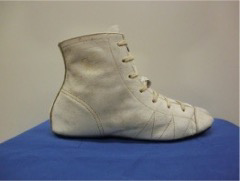 LEATHER WRESTING SHOES are Released
1965
A natural leather upper was used for wrestling used for the first time, increasing fit and enhancing stability. The sole had a new embossing design for traction, and stitched around the sole edge to endure strenuous wrestling motion.
Brand Logos are Unified
1965
The ONITSUKA TIGER brand logos of Onitsuka Co., Ltd. were unified.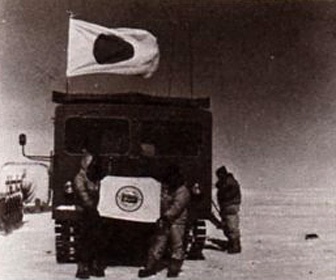 Polar Shoes are Provided to the JARE
1965
The Japanese Antarctic Research Expedition (JARE) is a crew dispatched by the Japanese government to Antarctica to conduct astronomical, meteorological, geological and biological observations. It conducted surveys in various scientific fields from its base at the Syowa Station. The company provided polar shoes to protect the scientists' feet from the cold.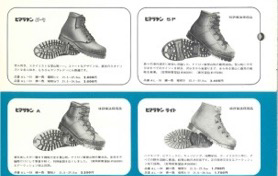 HIMALAYAN-LIGHT, HIMALAYAN PEAK, HIMALAYAN-A, and HIMALAYAN-SP are Released
1965
The HIMALAYAN series' naming was unified. As such, all products come up as the HIMALAYAN series from mountain climbing shoes that were equipped with special metal fittings to light mountain climbing shoes.
WRESTLING SHOES NYLON-AA are Released
1965
Wrestling shoes were revamped in 1965. Three different kinds of wrestling shoes, which were "Wrestling Nylon-AA", "Wrestling Leather-AA" and "Wrestling Nylon-A" were launched at the same time.These 3 shoes became the authorized shoes. A mark of "the Japan Amateur Wrestling Federation official recognition" came to be displayed on their uppers from 1967.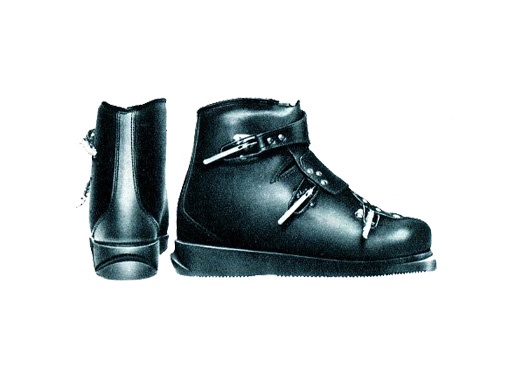 TIGER SKI BOOTS SP are Released
1965
The high-quality synthetic leather PVC upper utilized the buckle (instead of shoe lacing), making putting on and taking off of shoes easier. Consequently, the problem of shoe fastening in cold could be improved. Simple and geometric design provided improved stability on the ski board.
BASKETBALL-DX basketball shoes are Released
1965
This provided outstanding performance with an emphasis on breathability. The upper utilized a special double weave on the mesh material on the toe, while the ventilation holes of the outsole design provided improved breathability. It has been told that MAGIC VENTILATION SYSYTEM was completed at that time.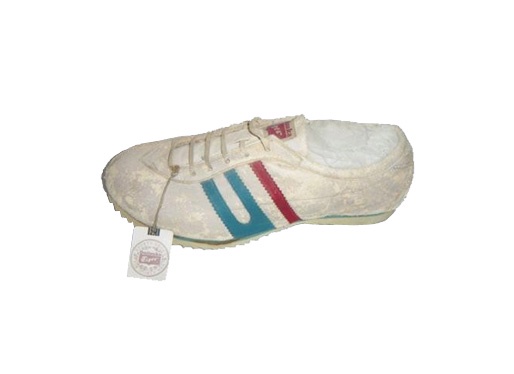 MARUP CLARINO marathon shoes are Released
1966
Clarino artificial leather was known as a water-resistant material, but had been extremely difficult to develop into sports shoes because of its stiffness. It was improved and made strong and tenacious yet soft per suggestions by runner Toru Terasawa, who went on to win the 1965 Beppu-Oita Mainichi Marathon in shoes made from the material. This triggered commercialization and spread the use of the material in other products.
RUNSPARK DS-SP Track and Field Spike Shoes are Released
1966
RUNSPARK DS-SP made its appearance with the catchphrase "break the record" in 1966 as Japan's first track and field spikes with interchangeable pins. Track and field events took place on dirt tracks at the time, and since the track conditions changed according to the weather, athletes who previously used fixed-pin spikes had to file and sharpen their own pins. RUNSPARK DS-SP, were revolutionary in that they came with three different interchangeable pin lengths, which allowed adaptation to both long- and short-distance events. A polycarbonate fixture is featured on the nut to which the pins are attached.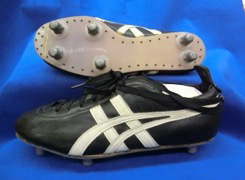 SOCCER LEATHER A and SOCCER LEATHER AA are Released
1966
Like the revision made in track and field spikes, Soccer Leather AA was also developed with interchangeable studs to match the ground. A resin (nylon) sheet is used on the sole to provide the two benefits of repellence and bounce prevention. Since adhesive agents used at the time still had a number of problems with strength, a sponge was inserted between the upper and the sole, and further reinforcement was provided for with nails around the sole edge. Soccer Leather A did not come with interchangeable studs, but was adapted for Japanese soccer grounds with a suitable rubber compound, and stitched around the sole edge to endure strenuous motions in soccer.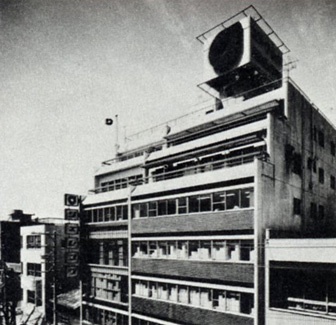 Usui Textile Manufacturing Co., Ltd. Completes Head Office
1967
Usui Textile Manufacturing Co., Ltd., the forerunner of Jelenk Co., Ltd., completed construction of a new head office building in Uehonmachi, Tennnoji Ward, Osaka City, Osaka Prefecture. The brand name was also changed from KU UNION to JELENK.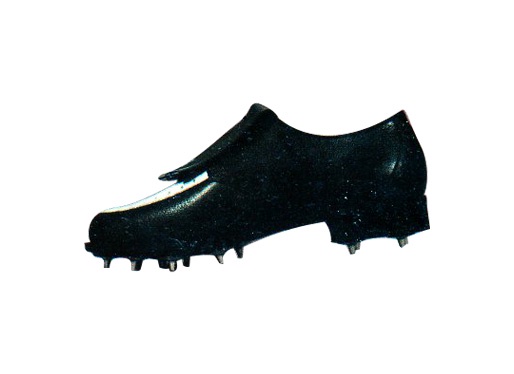 GOLF LEATHER-A Golf shoes are Released.
1967
It featured the special sole which pressed with synthetic rubber at same time for slightly moderate elasticity and durability. A notable point of the function was water-resistance and shape retention.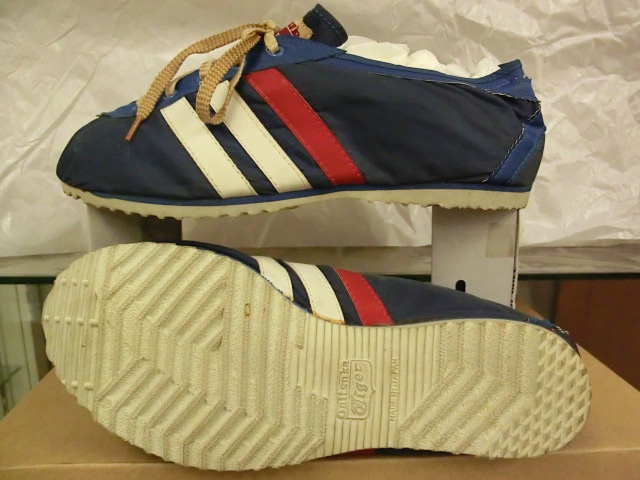 MARUP NYLON marathon shoes are Released
1967
The upper is a triple-layer material consisting of nylon twill, polyurethane foam, and nylon tricot. Though comprising three layers, since they were combined with a method that did not involve a gluing agent, the shoes retained breathability and a pleasant feel against the foot, making for a well-polished model.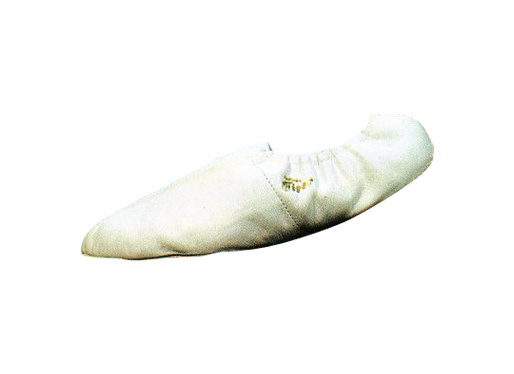 GYMNASTICS SHOES LEATHER AA are Released
1967
Excellent upper fit was addressed with a lightweight leather upper that provided enhanced flexibility while a semi-sponge sole improved durability and traction on the gym.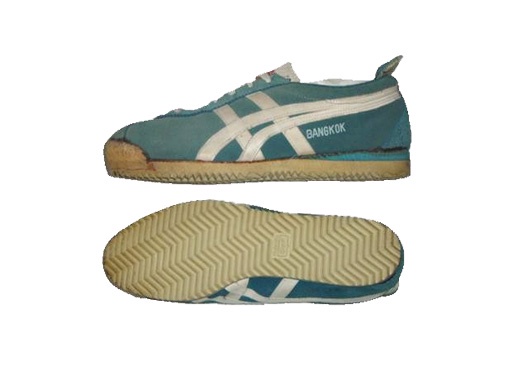 LIMBER LEATHER BK traning shoes are Released
1967
The ASICS stripe was introduced with the LIMBER Leather BK at the 5th Asian Games held in Bangkok in December 1966. This became the international meeting first debut of the Mexican line (existing ASICS stripe). The ASICS stripe was introduced with the LIMBER Leather BK velour leather training shoes at the 5th Asian Games held in Bangkok in December 1966.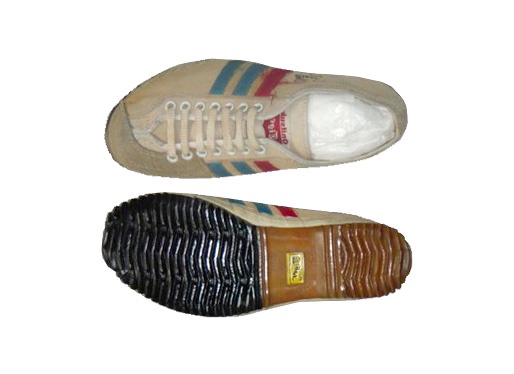 ROTATION DX volleyball shoes are Released
1967
Volleyball, which was primarily an outdoor sport until this time, became an indoor sport, changed from nine-a-side to six-a-side teams, and underwent many changes in the contents of the contests including additional movements of sliding along the floor for the rotating receive. It became necessary to change the existing toe reinforcing material from rubber to back skin of natural leather.
Name Changes to GT Young Co., Ltd.
1968
GT Co., Ltd., the forerunner of GTO Co., Ltd., merged with sportswear manufacturer Young Man Co., Ltd, and changed its name to GT Young Co., Ltd. It changed its brand name to GTO and started the manufacture and sales of sportswear. The following year, in 1969, it signed a contract with a Herr Hoover, an Austrian ski pants sewing technician. Later, they developed the company's core product, the HUBER.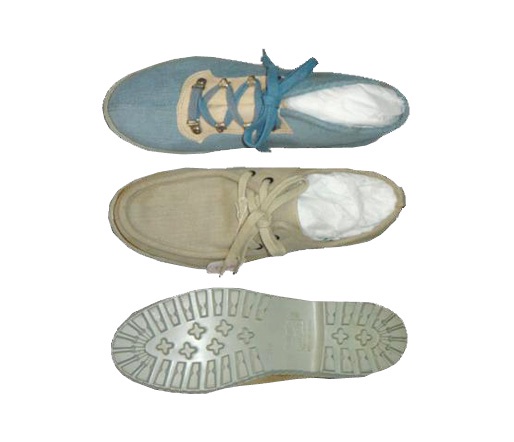 HIMALAYAN RINKAN L and S are Released
1968
At the time, elementary and middle schoolchildren went out to forest (rinkan) schools for extracurricular activities during their summer holidays, and this product came about from an idea proposed by an employee who worked to support sales of climbing boots at a certain department store. The climbing boots came in a cotton denim fabric in pastel blue and beige tones. The "S" model was a semi-high (short) hiking boot in which a relatively narrow and shallow design similar to climbing boots is adopted for the sole.
"Seal Leather & Velour (low)" of AFTER boots were Released
1968
The upper utilizes a seal leather and a velour. Consequently, the shoe provides outstanding performance with emphasis on rich in heat retention.
American Sales Agent (later, Nike) Starts Selling ONITSUKA TIGER
1969
US sales agent BRS Co., Ltd. (later to become Nike) started sales of Onitsuka Co., Ltd.'s CORTEZ. Philip Knight, founder of Nike, first visited the Onitsuka head office in Kobe in the autumn of 1962. Following that, the company Blue Ribbon Sports (BRS) that Knight was president of grew in the US West Coast as the sales agent of ONITSUKA TIGER shoes such as MARUP and LIMBER UP.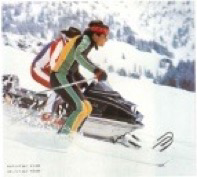 HUBER PANTS Manufacturing Begins
1969
GT Young Co., Ltd., the forerunner of GTO Co., Ltd., concluded a contract with Austrian ski pants stitching technician Herr Hoover. Later, the HUBER PANTS became a hit product and grew to be ASICS's main skiwear product.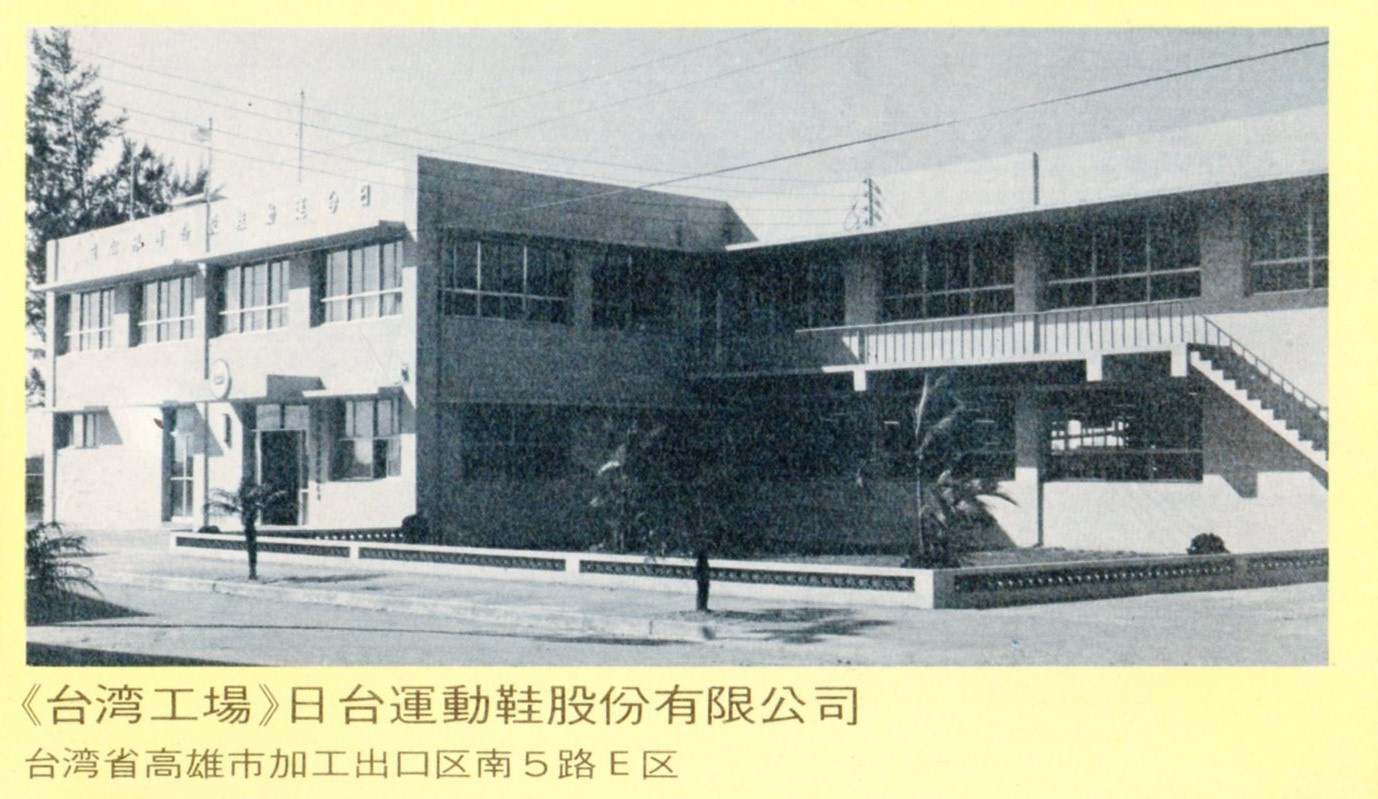 Ni-Tai Exercise Co., Ltd. is Established
1969
Onitsuka Co., Ltd. established and started operations of Ni-Tai Exercise Co., Ltd. in Kaohsiung City, Taiwan, that July.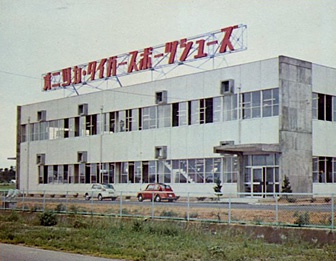 Tottori Onitsuka Co., Ltd. is Established
1969
Tottori Onitsuka Co., Ltd., which would later become San-in ASICS Industry Co., Ltd., was established in Sakaiminato City, Tottori Prefecture, as a production factory for Onitsuka Co., Ltd.
Name Changes to Jelenk Co., Ltd.
1969
The name of Usui Textile Manufacturing Co., Ltd. was changed to Jelenk Co., Ltd., and the Takefu Factory was renamed the Fukui Factory. The company's capital was increased to \120,000,000. The Fukui Factory was expanded, and the latest equipment was installed after an internal reorganization. The following year, in 1971, the company purchased Jelico Co., Ltd. and entered the casual clothing market.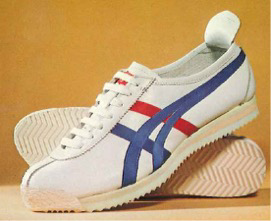 CORTEZ traning shoes are Released in the US.
1969
The track shoes, the MARUP, the LIMBER UP, and the track and field spike shoes were sold in the US market at the time through Onitsuka's sales agent, BRS (Blue Ribbon Sports). However, the cushioning was unwelcome due to differences in platform design. Taking the advice of BRS consultant Bill Bowerman for a new structure development activities were conducted to increase cushioning, leading to the CORTEZ (later, the TIGER CORSAIR) released exclusively in the US market. Most training shoes in the past used a two-layer structure made up of an outsole sponge and heel wedge. But this was the first model to use a three-layer structure, composed of an outsole, heel wedge and midsole. As such, they were a notable point of the design.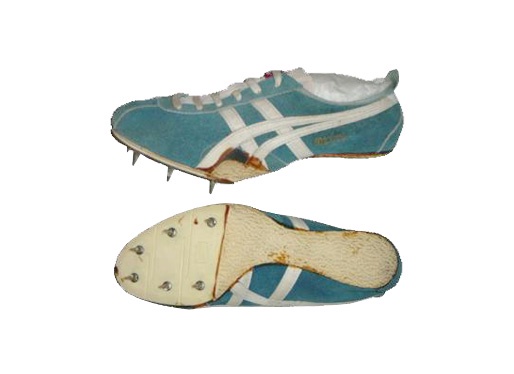 RUNSPARK DS-SK track spikes are Released
1969
High-class materials such as lining leather (calf suede) and full grain leather (calf and kip skin) were changed to velour leather in the commercial model. The number of interchangeable pins changed to six.